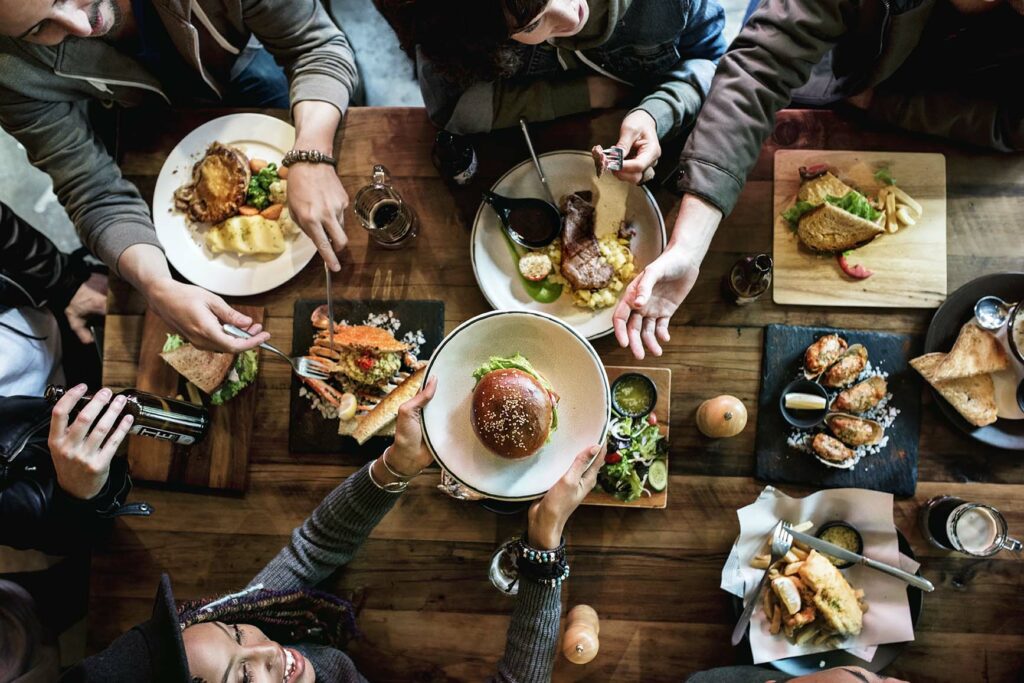 Retail has a long history of adapting to changing economic conditions, though profound industry change has never come as quickly as in the past dozen years, as the Great Recession, the rise of Amazon and now the COVID-19 pandemic have rocked physical stores, forcing shopping centers and tenants into a rapid succession of adjustments.Out of the recession sprang a strong value orientation and from the Amazon expansion came new online-proof dining and entertainment experiences, plus an "if you can't beat 'em, join 'em" foray into e-commerce from retail tenants.
But what now? The coronavirus, which continues to make consumers cautious of en-masse gatherings, poses a continuing existential threat to physical retail that's likely to reverberate for years to come and force a battery of unprecedented challenges.
"What we see in front of us for a recovery in this case, is unlike anything any of us have had to endure or experience for over 100 years," said Keith Jelinek, managing director in the global retail practice at consulting firm Berkeley Research Group, in an interview with the online publication, Retail Customer Experience.
While the global pandemic threat will eventually pass and business operations will return to normalcy stage by stage, the odds are that retail customer experiences and interactions will be vastly different moving forward, he said. "The current crisis should serve as a reminder to all retailers and consumer-product and service companies that having a worst-case-scenario plan is an important part of critical strategic planning," Jelinek said.
The slow and uncertain return of customers to shopping centers is making it very difficult to project staffing and inventory needs for owners, Jelinek said. Moreover, seasonal and trending fashion merchandise, as well as such things as sports-league apparel, have mostly passed their peaks languishing on shelves during COVID-19 shutdowns and will need to be moved at a loss as new product is brought in, Jelinek said. "It will take time, and that time will require the generation of liquidity and access to capital," he added. Moreover, seasonal-buy plans that vendors would typically project for the next year will be much harder to orchestrate, given the possibility of another wave of the coronavirus, Jelinek said.
On the macro level, retailers and other consumer-goods and service companies must now routinely assess potential threats and challenges globally, and do so through "a logical set of steps that build their capability to sustain the impact and then to rebound," Jelinek said.
Technology that will help create completely touch-less stores, including the checkout process, will be on the minds of retailers and consumers alike. That can be achieved, at least in part, "through stronger retailer apps that also create brand loyalty and clarify the value proposition of a brand," said Karly Iacono, who heads the Iacono Retail Group of retail-investment-property specialist Marcus & Millichap, in her video, "Retail Bankruptcies and the Path Forward."
Heat mapping and other store-use surveillance that shows where consumers are most frequently congregating and how long they're staying there, will be critical in creating a safe environment, said Iacono, in the May video. "This could be extremely useful if we have to continue social distancing to see how the flow of the store is working and if there are any bottlenecks," said Iacono.
Smart retailers will be able to use those same processes to streamline their product lines and amplify their value propositions, plus determine what products are of interest, what layout changes needs to be made and what parts of a shop customers aren't getting to from a flow perspective, she said.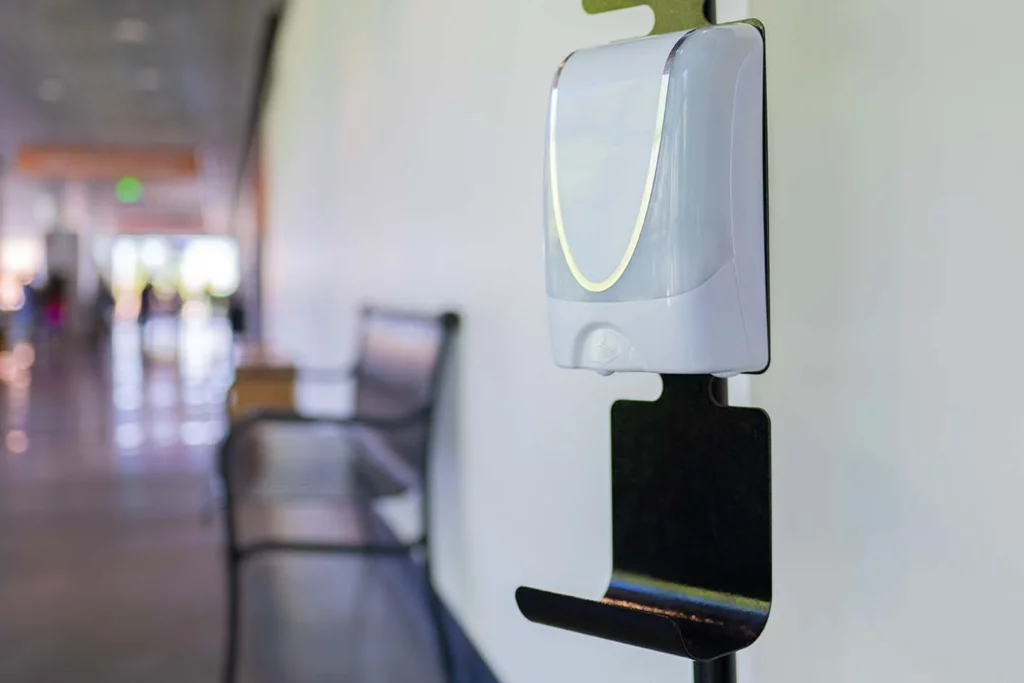 As centers reopen, new logistical strategies are being used to make common areas and food courts safer, including spacing of seating to allow social distancing, quicker removal of food trays, repetitive cleaning of high-use areas, addition of hand sanitizing stations and signage that promotes distancing; plus the creation and diplomatic enforcement of new occupancy maximums, among other measures, according to Cushman & Wakefield's Recovery Readiness for Retail Properties guide. Enhanced tenant communications about safety, sanitation, hygiene and disposal practices, as well as crucial information about how both employees and customers can minimize the touching of merchandise, will all need to be issued.
To emerge from the present turmoil and get through the next year to 18 months, retailers will need a lot of extra cash on hand, meaning they'll have to be especially mindful about their budgets and financial statements and any expansion plans, said Iacono. They'd also be well advised to consider strategic innovations that could both make them more competitive and optimize existing real estate, she added.
For example, Gap is moving into furniture and baby product lines, Target is piloting same-day shipping to compete with Amazon, Bed Bath & Beyond has turned 25% of its stores into shipping hubs with no retail, Walgreen is expanding into ophthalmological services and Walmart is expanding into health services, Iacono said.
At the small-store level, retailers are surviving the COVID-19 slowdown by doing such things as delivering purchases to customers, making curb-side pickup available, facilitating online payment, and photographing a targeted range of store products to send to customers, according to the National Retail Federation. Those practices should continue when such businesses return to normal hours, the federation said.
It's still too early to tell what shopping centers tenant mixes will look like post-coronavirus, given ongoing tenant financial fallout. Before the widespread closures, the percentage of food tenants in shopping centers had been rising steadily, from the old standard of about 3%, to 10% in 2019, with many newer centers committing up to 15% of property to eateries, according to a JLL survey. Younger patrons in particular, said JLL, were keen on supporting community-based restaurants and merchants, though some of those may not be able to emerge from coronavirus-related shutdowns.
Physical stores, despite the bump given to online retail experiences during the pandemic, will remain the most powerful sales channel, as well as the most measurable and manageable, said Doug Stephens, author of "The Retail Revival: Re-Imagining Business for the New Age of Consumerism" and "Reengineering Retail: The Future of Selling in a Post-Digital World," in an interview with Retail Dive.
Stephens, who also goes by "the Retail Prophet," said physical stores are still the first point of contact between consumers and brands the vast majority of the time. "As consumers become increasingly technologically entrenched, they'll crave far more and better physical retail experiences," he said. "And so brick-and-mortar spaces will (continue to) offer retailers and brands the opportunity to draw the consumer into the brand story, deliver a remarkable and immersive brand and product experience, and ultimately galvanize their relationship with consumers."
Stephens adds that the future of retail will likely "see complete integration of technologies like augmented and virtual reality, the internet of things, sensor-driven packaging and connected appliances." For greater efficiency, chain retailers will probably push forward initiatives allowing them to ship products to customers from any of their stores, Jelinek added.
Store customers returning after COVID-19 shutdowns are more likely to re-adapt quicker to open-air centers than enclosed ones, Jelinek said. Meanwhile, re-opening shopkeepers are faced with the realization that all interfaces between store associates and consumers need to be tweaked to put safety at the forefront, including handling of shopping carts, dressing room usage, handling of cash and credit cards and installation of clear dividers at POS terminals.
Jelinek concluded: "Retail always manages to adapt."
Are you looking for innovative retailers to bring to your shopping center in a post-Coronavirus shopping environment? Retailsphere is here to help you not only identify brands that appeal to your audience, but also ones that have been innovating long before Covid-19. Reach out today for a demo and see how easy it can be to find and reach out to national, regional, and local brands who are thriving and expanding in today's retail climate.