The early days of the pandemic provided some brands enormous success, especially if they still had toilet paper to sell. Other brands during lock down suffered tremendously. As COVID raged through our nation, a few brands unexpectedly did better than anticipated. In this battle to keep alive, these businesses, with a mixture of preparedness and perhaps the good side of luck, have championed the market against severe economic lockdowns and downturns.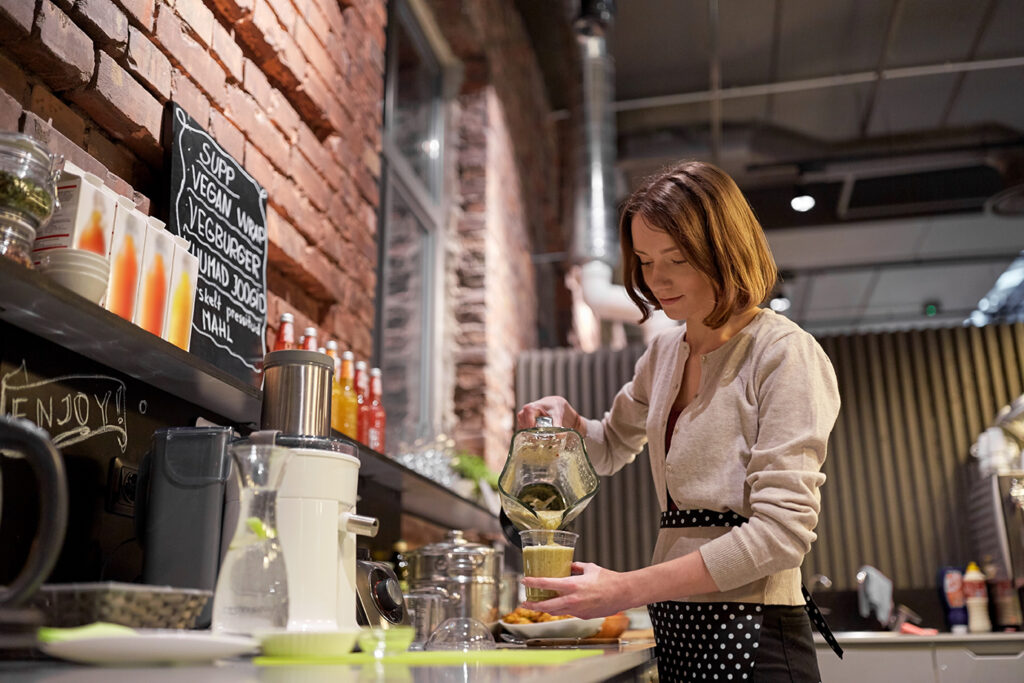 Athleta
Staying cozy at home, gyms closed, and virtual meetings are just a few reasons why activewear, particularly Athleta has done well. In March, Fitbit reported a decrease in the number of number of steps users took per day, but accelerated workout activity. Explanation: more people stayed at home, but continued to work out to pass the time in lockdown. Needing work-out garb from Athleta isn't the only reason for increased sales. Leggings, also referred to as yoga pants, have become a fashion staple in women's apparel, including business casual. Working at home meant workday outfits needed to be more comfy. Video conference? Wear leggings (no one will notice). But not just any leggings will do. Reportedly, Athleta boasts much higher quality than most leggings. And consumer trends have been changing to a minimalist mentality to choose quality over quantity.
Sweetgreen
Focused on seasonal and sustainable food sources, Sweetgreen was prepared for the COVID season of chaos with a platform for sustainable success. Set in place long before COVID was a concern were the platforms to order online. In fact, pre-Covid, 50% of Sweetgreen's sales were digital orders. Transferring to mostly digital sales with ease, thanks to the technology in the right place at the right time, Sweetgreen has been able to expand. In April, a new food category, geared towards revving up the dinnertime customers, was released. This year, Sweetgreen has planned 20 new locations. Conscious of the spaces they fill, they "seek to preserve and honor the natural structure of a building, and .. actively seek distinctive spaces with interesting history." Sweetgreen's combo of unique spaces, "food ethos", and streamlined service, thanks to early digital ordering platforms, has set them up for continued championship in the restaurant industry.
Tropical Smoothie Cafe
Like many brands in the outbreak of Covid, charity came first. Tropical Smoothie Cafe pledged 100,000 smoothies to first responders and hospital workers. They surpassed that pledge and donated 180,000 smoothies. Continuing their generosity, another 1,000,000 smoothies were pledged nationwide. Tropical Smoothie took their charity further by focusing on helping keep franchisee owners afloat. Corporate decreased royalties by 50% and focused on local marketing. Another reason for success during the pandemic was explained by Tropical Smoothie Cafe CEO, Charles Watson, "Consumers are looking for ways to eat healthier because of COVID-19, but they don't want to sacrifice flavor. Our menu includes incredibly delicious food and smoothies that can be a healthier alternative to traditional QSR options," Tropical Smoothie Cafe was the perfect choice for a population getting sick of the regular fast food options.
Tractor Supply Co
When most stores were still in lockdown, Tractor Supply Co was still open. High levels of foot traffic were reported, and one reason could be because they were one of the few places open. However, with a closer look, Tractor Supply happened to have the right products for a lockdown. Bird feed was a very popular item as a result of the surge of birdwatchers during lockdown. Galvanized tanks, typical for feeding livestock, were being purchased and converted to swimming pools. With vacations cancelled, the need for fresh air, and a different environment, more and more people took to the outdoors. Equipment like kayaks and hiking boots were just some more of the items Tractor Supply sold quickly in the throngs of the early COVID era.
Whether it was having the right plans in place for an easy transition to the new normal, or having the right product for lockdown, these four brands thrived and continue to expand when so much of the economy has suffered due to COVID-19. Our world is in a state of change, desperately seeking a new kind of normal. These brands produce hope that despite national crises there can be success. The next question is how to find brands like these to fill the empty spaces of shopping centers. Retailsphere helps find the thriving tenant, like the ones above, to fill your vacancies. Schedule a demo to find out how.