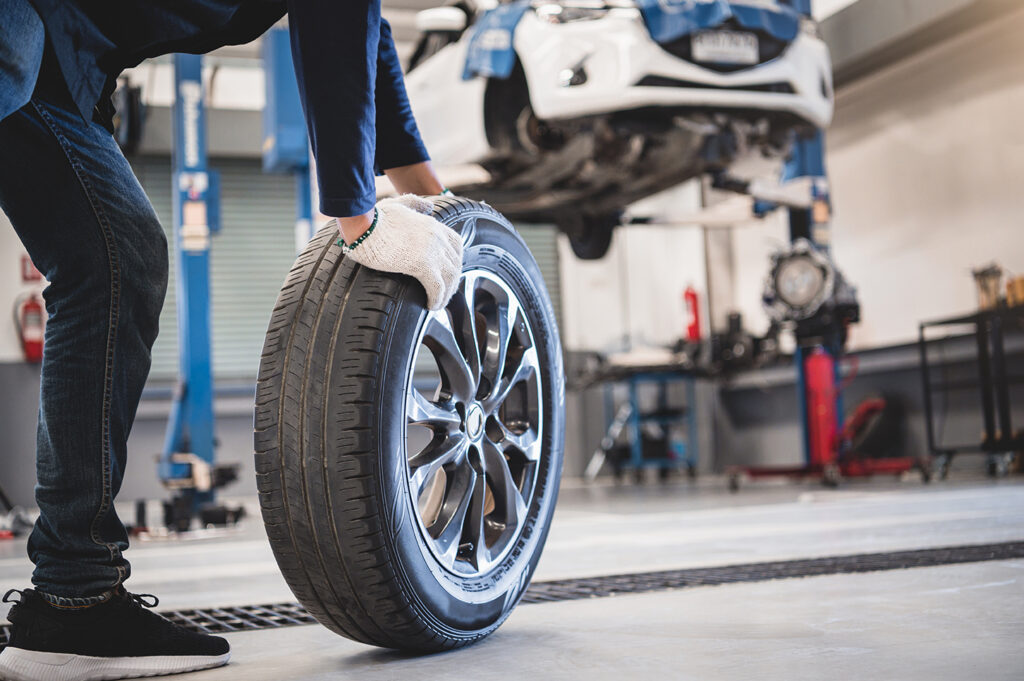 Tenants are playing rent hardball with retail center owners like never before, asking for reductions, deferrals, abatements and other concessions. Many requests are legitimate, given COVID-19 hardships, but some seem to be out-and-out shakedowns, particularly those emanating from national tenants owned by private-equity (PE) funds.Consider this hypothetical case:
"U.S. Oil Change," a fictional category leader with locations in 40 states, was bought out by a P.E. fund two years ago.
Notorious for relentlessly cutting operational expenses, the fund put out letters and phone calls to all of U.S. Oil Change's landlords, claiming that the auto-service business could no longer support the rents it was paying, and demanding relief.
As is prudent, one landlord asked to see the oil change firm's financial statements to justify the request. The P.E. owners refused, saying they couldn't disclose that information due to confidentiality agreements surrounding the fund's private operational policies.
As lease-renewal time neared, the P.E. informed the landlord that if the center didn't grant concessions, U.S. Oil Change would be forced to close its location there and move to a more obliging center. Not keen on losing a long-term tenant, the landlord turned to Retailsphere to discover all the similar operations doing business in the area, including franchises, and retrieve their contact information. The landlord began lease negotiations with a few of U.S. Oil Change's best-positioned competitors to reach tentative deals that would be contingent on the oil-change operation not renewing its lease.
This strategy, facilitated by Retailsphere data, not only allowed the landlord to call the tenant's bluff, it completely changed the dynamics of the lease-renewal conversation. The P.E. owners, not wanting to lose U.S. Oil Change's prime position on an outparcel of a well-located shopping center, lost it questionable bargaining chip and remained in the center at original terms.
P.E. companies, also known as financial sponsors or leveraged-buyout (LBO) firms, have saddled dozens of U.S. retailers with the type of hard-to-service debt cited as a huge factor in a long string of industry bankruptcies, particularly over the last decade. Among retailers going bankrupt under P.E. ownership include Aéropostale, Barneys New York, Eastern Outfitters, Fairway groceries, Gymboree, Gordmans, The Limited, Pathmark, Payless ShoeSource, Rue21, Sports Authority, Toys R Us, True Religion, Waldbaum's and Wet Seal. Neiman Marcus and J.Crew, also owned by private equity, are reorganizing and closing numerous locations.
Today, large P.E.-owned retail chains have hired third-party businesses that, in blanket fashion, are pressuring landlords to grant rent and other lease concessions, said Fred Meno, president and CEO of asset services for the full-service Fort Worth-based retail real estate firm, Woodmont Co. "Everybody has jumped on the bandwagon and everyone has their hands out."
Woodmont considers such rent concession requests "on a case-by-case basis," said Meno, noting that about 70 percent of national retail tenants are backed by private equity now. Before granting any relief, Woodmont will study the tenant's balance sheet, its projected short- and long-term health, its plans to recover its tenant base post COVID-19 and the general health of its parent company, among other factors, Meno said. "We will never abate, we will just extend -- we're not giving away anything."
If rents do get extended, the landlord will generally do so for only three to six months -- maybe a year at tops -- but will try to correct any lease shortcomings from the landlord's perspectivein the process, such as lengthening a too-short lease term, Menosaid.
Landlords dealing with national retailers that are struggling with onerous debt loads should be apprehensive about extending rent arrearage too far into the future, said Meno. "In the event of bankruptcy, (Woodmont) would just be one more unsecured claim getting in line with all the other unsecured creditors."
Jackson Hsieh, president and CEO of retail property group Spirit Realty, told Rueters this spring that his company has received multiple requests "from people who really didn't deserve a deferral; three investment-grade companies asked for a deferral," he said. "I said if you don't pay, we'll default you, and they paid." Spirit owns about 1,800 properties in 48 states.
Some of the biggest restaurant chains in the U. S. have told landlords they "require" rent reductions during COVID 19, including such highly capitalized chains as Chipotle, Shake Shack and Starbucks. Starbucks told landlords in May that beginning June 1, it would need its base rent and lease terms reduced for at least a full year. Such rent breaks can be devastating for investor/landlords, particularly those with loans on triple-net lease properties, who have to make up the difference from their own pockets to pay their mortgages.
Since COVID-19 hit, the most resilient physical retailers in landlord portfolios include grocers, pharmacies, dollar stores, convenience stores, warehouse stores, office-supply stores, pet-supply and home-improvement businesses. The most challenged include apparel sellers, theaters, entertainment businesses and casual restaurants.
Since the Great Recession, the problem so many struggling retailers have dealt with is not a lack of sales, but the debt that's been loaded onto their balance sheets by P.E. owners, Menosaid. "A lot of people think that competing online sales are the only problem, but that debt is a huge factor."
P.E. funds, which are typically owned by small groups of investors, typically acquire retail chains by contributing small amounts of cash toward the purchase price and then borrowing the balance, using the real estate of the retail firms they're buying as collateral. The retail companies then assume responsibility for that debt, which effectively weighs down their balance sheets.
The P.E. groups make money regardless of the success of their ownership and turnaround strategies. Their standard "2-20" fee structures means the funds get both a 2 percent management fee from investors and a 20 percent performance carryover for meeting a specified return threshold -- a similar structure used by the hedge-fund industry.
Of the chain retailers tracked by Retail Dive that went into bankruptcy in 2019, 80% were -- or had been -- owned by private equity. P.E. companies employ about 8.8 million nationwide, according to a joint report by EY (formerly Ernst & Young) and the American Investment Council (A.M.C.).
Further, 27 out of the 38 retailers with the weakest credit profiles—more than 70%— are owned by P.E. firms, the Wall Street Journal reported this spring.
Don't get caught in a lease negotiation, especially with a P.E. Firm without having the right information at your fingertips. Retailsphere can help you prepare by reaching out to potential new tenants, as well as, gaining a better insight of brands and your local retail landscape. Sign up for a no-obligation demo today.