Medical marijuana is now legal in 36 states, and recreational use is legal in 15 (plus D.C.). The legal cannabis market is expected to exceed $73 billion by 2027, and the mood across the country has irrevocably shifted in how cannabis is viewed and used. Most notably are the cannabis dispensaries and retailers popping up all over the country.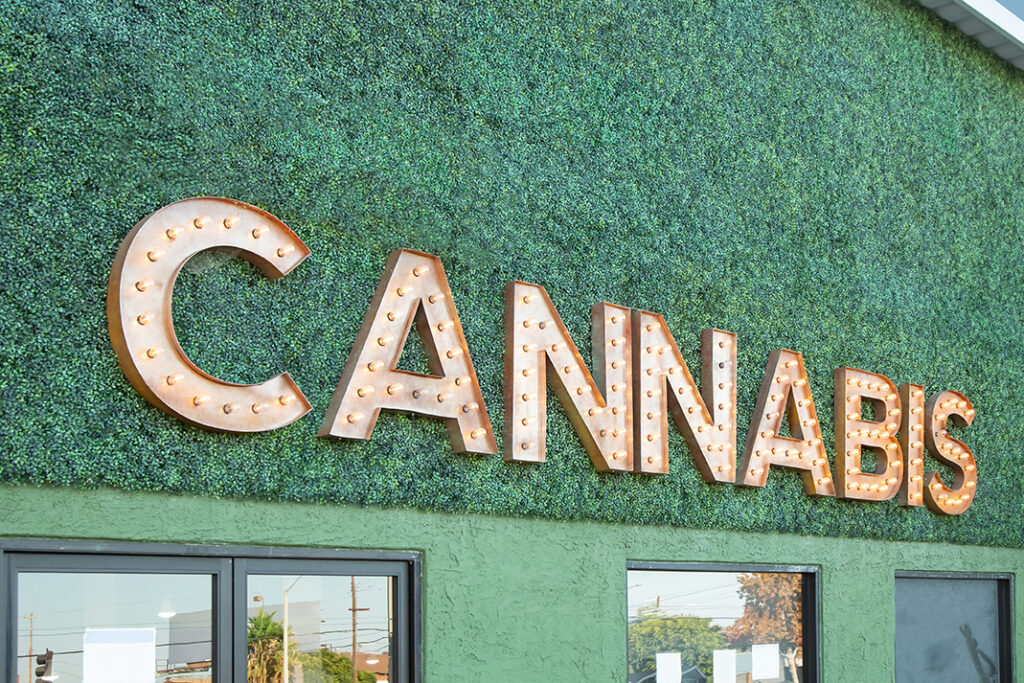 If you're thinking smoke shops in seedy strip centers with blacked out windows and blinking neon signage—think again. From the high-end, design-forward to organic, holistic wellness oriented brands, here are 5 retailers in the marijuana segment that are changing the face of cannabis.
Surterra bills itself as one of the country's top health and wellness brands. This clean cut brand is changing how their clients use and access marijuana. Boasting the largest greenhouse on the east coast, Surterra grows their plants without the aid of harmful chemicals or extra ingredients.
Currently the brand has over 30 locations in Florida, with plans for expansion. Drive-thru and online ordering services are available, making it easy (and socially distanced) for customers picking up orders.
Calling themselves a cannabis boutique, the highest level of service and a large helping of fun keeps customers coming back to Lucy Sky. This apothecary style store offers bespoke products, each made with incredible care for customers.
Recommendations are made to customers based on their habits, experience, and expectations. Marijuana is weighed and delivered to the customer without pre-packaging. Additionally, repeat customers are rewarded by the Sky High Club and daily discounts.
Recently celebrating their 100th dispensary, you may have a Curaleaf somewhere close by. The brand is expanding as quickly as new markets are available, and it has a clean, wholesome vibe that welcomes a wide variety of shoppers.
Curaleaf offers straightforward service that connects shoppers with high quality products and works closely with medical providers to ensure safe use. The brand also has its own wide range of products, like THC vapes, edible gummy chews, and pre-rolls.
While Planet 13 is currently the one and only (a second location is set to open later this year), this is no modest little store. The brand has set itself apart as the largest cannabis dispensary in the world.
Their superstore in Las Vegas is a cannabis wonderland. As robotic butterflies and glowing lanterns flutter and float overhead, shoppers can purchase gourmet edibles, check out a pop-up shop, and have lunch at the restaurant, which serves marijuana infused food and beverages.
Popcann offers adorable and stylish shipping container style mini stores. Prefabricated and ready-to-use, the stores are eco-friendly and sustainable right out of the box, and they also have the ability to run on solar power.
It only takes 90 days to install a fully operational Popcann, and its small size makes it ideal for any space. Not sure how a cannabis retailer will go over in your area? Popcanns can also be used as pop-up shops or for limited, seasonal use only, allowing landlords a trial run.
---
Curious about bringing a marijuana retailer to your locations? Retailsphere helps you find healthy, stable brands that are expanding in your area. Find the best match for your current vacancies, and schedule a no-obligation demo today.