Examining retail trends in Texas is an interesting experience, because the state is very, very large. Spanning approximately 269,000 square miles -- larger than France -- the Lone Star State has a population of 29 million and four major population areas: Austin (the capital); Dallas-Fort Worth, Houston and San Antonio.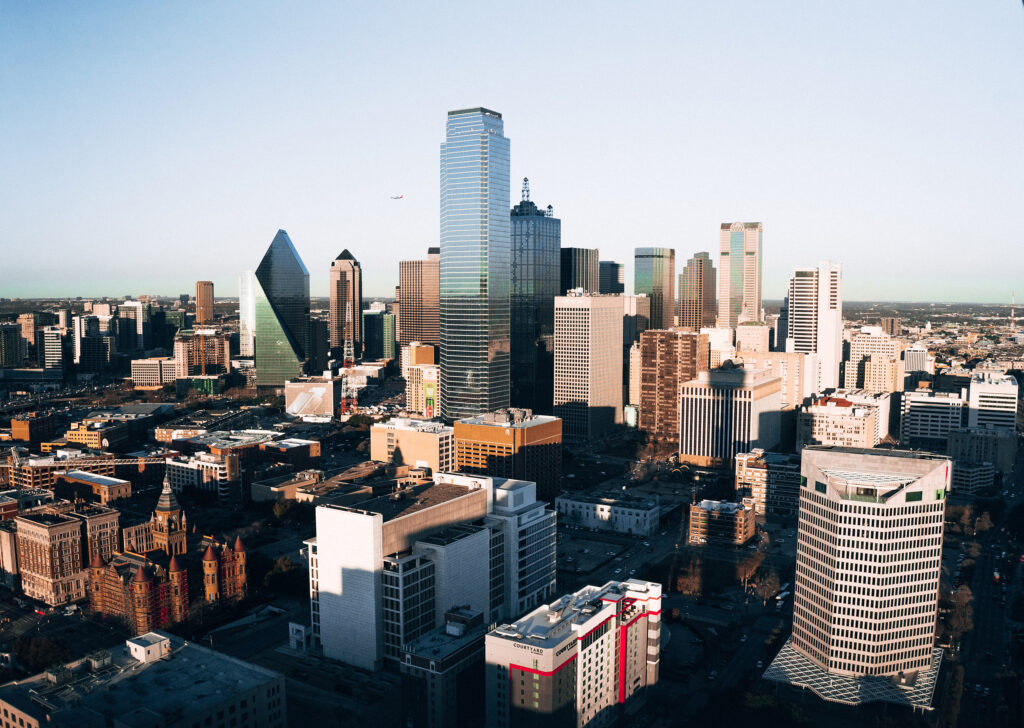 Even with the state's size and diversity, some commonalities exist when it comes to retail tenants. According to Texas expert retail brokerage firm Weitzman, some retailers are in expansion mode in Texas, even in the face of the coronavirus pandemic. Weitzman experts also noted that open-air shopping centers are becoming particularly popular, as they allow for amenities such as drive-through space, dedicated parking, patio dining and curbside delivery.
Wingstop
Wingstop is currently in franchise-driven expansion mode throughout Texas, especially in the Austin area. Weitzman's Assistant Vice President Brett Maze indicated that "we want to fill out the rest of the Austin MSA," with hot spots for the franchise including, south San Marcos, south, east and northeast Austin; as well as suburban Bee Cave, Buda, Hutto, and San Marcos. The preferred space size Wingstop is looking for ranges from 1,600 square feet to 2,000 square feet. According to Retailsphere, the Austin area currently has 218 units open already.
"Wingstop is seeking more sites in Austin and wants to open them by year-end, focusing on in-line retail locations where they can have dedicated to-go and curbside parking," said Matt Epple, executive vice president with Weitzman's Austin office.
In-N-Out Burger, Whataburger, McDonalds
Kyle Knight, senior vice president with Weitzman, indicated that the California-headquartered In-N-Out Burgers is eyeing major, super-regional hubs in Houston, by securing pad sites in shopping centers near freeway locations and major intersections. The Houston area currently supports three stores.
James Namken, senior vice president with Weitzman's Houston office, noted that In-N-Out is one of three QSRs focused on Houston-area expansion. Also looking to open more restaurants are Whatburger and McDonald's. These chains are interested in targeting market coverage holes, as well as relocating lower-performing stores. Much like In-N-Out, the regional (Whatburger) and national (McDonald's) chain is looking for pad sites of at least one acre. Another fact to note is that Whatburger is looking to expand nationally, through franchising.
Kids Empire
Moving from food-oriented concepts to an entertainment focus, one retailer that is aggressively increasing its Texas presence is Kids Empire. This child-oriented, indoor playground is opening sites in retail centers throughout the Dallas-Fort Worth area, as well as Houston and San Antonio, deals were inked by the Weitzman brokers, on behalf of the tenant. The company is also looking for sites in Austin. So far, the La Crescenta, CA-headquartered company has taken down space ranging in size from 10,000 square feet to 26,152 square feet. While many of the new locations have been temporarily shuttered, due to COVID-19, they are slowly re-opening, according to the company's website.
And while specific lease terms haven't changed in contracts in Texas, Weitzman notes that almost all of tenants are requesting "COVID Language" in their leases, which include permission for a shutdown, should one by mandated by the state, county or municipal governments. The remainder of 2020 should still see a reduction in occupancy, partially mitigated by what Weitzman called "extremely conservative new construction," which has been a trend in Texas for the past couple of years.
Despite concerns over COVID-19 spread, Texas continues generating population and residential growth, leading to retail growth. And while expansion may be slower than in previous years, there are retailers continuing with their growth plans.
Do you have a vacant space or pad site in Texas that you're looking for potential tenants to fill? Let Retailsphere help you reach out to the right site selector in your area. Sign up today for a no-obligation demo and take a look at profiles for expanding retailers like the ones listed here. Plus, see how much simpler your search for new tenants and the leasing process can be.