As pandemic safety concerns ease up, consumers are looking forward to browsing the aisles at their favorite shops again. At the same time, their habits and needs have fundamentally changed. New retail store concepts will be key to drawing consumers back to brick-and-mortar.
Nearly three-quarters of U.S. adults are once again comfortable going to shopping malls, according to a recent survey from Morning Consult. Yet the same survey found that 47% of consumers are spending more online than they were pre-pandemic, underscoring the importance of creating unique store experiences.
Retail real estate owners can future-proof their centers and malls by diversifying their tenant mix with innovative retail, dining, and entertainment concepts. Following are six examples of new formats to consider.
#1: New Formats for Established Brands
Forward-looking brands continually innovate the in-store experience, keeping pace with evolving consumer preferences and trends.
For example, Nordstrom launched a redefined Home concept at its New York City flagship in the fall of 2021. The two-story Nordstrom Home NYC shop offers a curated selection of merchandise for city living.
Nordstrom isn't the only department store exploring new formats. Bloomingdale's recently opened its first smaller concept store, Bloomie's, in Fairfax, Virginia.
The 22,000 square-foot store features a highly edited selection of apparel, shoes, accessories, and skincare and beauty products, along with a restaurant. Similarly, Macy's is testing smaller stores in open-air malls with its Market by Macy's locations.
On the other side of the spectrum, Dollar General, meanwhile, is expanding its higher-end PopShelf stores. The chain plans to open 1,000 locations over the next four years. And Petco recently unveiled a new format for rural locations, featuring products for both pets and livestock.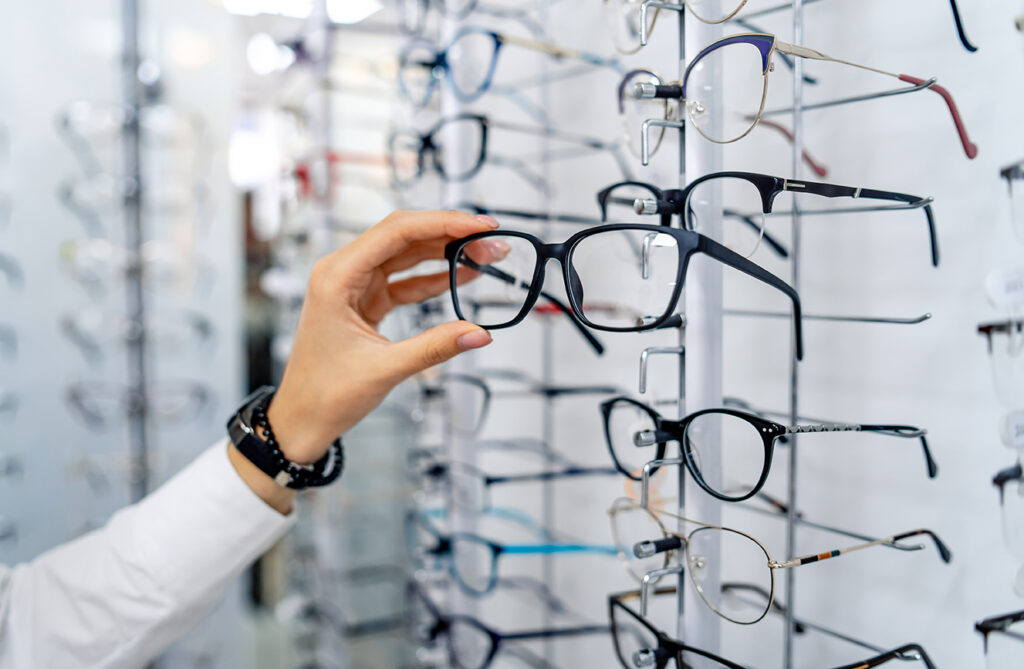 #2: Brick-and-Mortar Spaces for E-Commerce Businesses
Many e-commerce businesses are finding that physical stores hold the key to faster brand growth. Omni-Channel is here to stay for many formerly digitally-native brands.
Allbirds, the eco-friendly shoe brand that began its life online, opened 13 new stores in 2021, helping its physical store sales skyrocket by 112%. In fact, in-store sales were the biggest driver of growth in Q4 2021.
The online eyeglass shop Warby Parker is on a similar expansion spree. The brand plans to open 40 new stores this year, which would bring its total to 201 locations.
Wayfair is also investing in the omnichannel experience. The furniture giant began opening pop-up shops in 2018 and later tested a small format retail store. Now, it will launch the first brick-and-mortar experiences for its AllModern and Joss & Main brands in 2022, followed by larger store formats under the Wayfair and Perigold brands.
Schedule a free demo with Retailsphere and search our database to find potential tenants for your vacancies, analyze expanding retailers, and connect with exciting new concepts.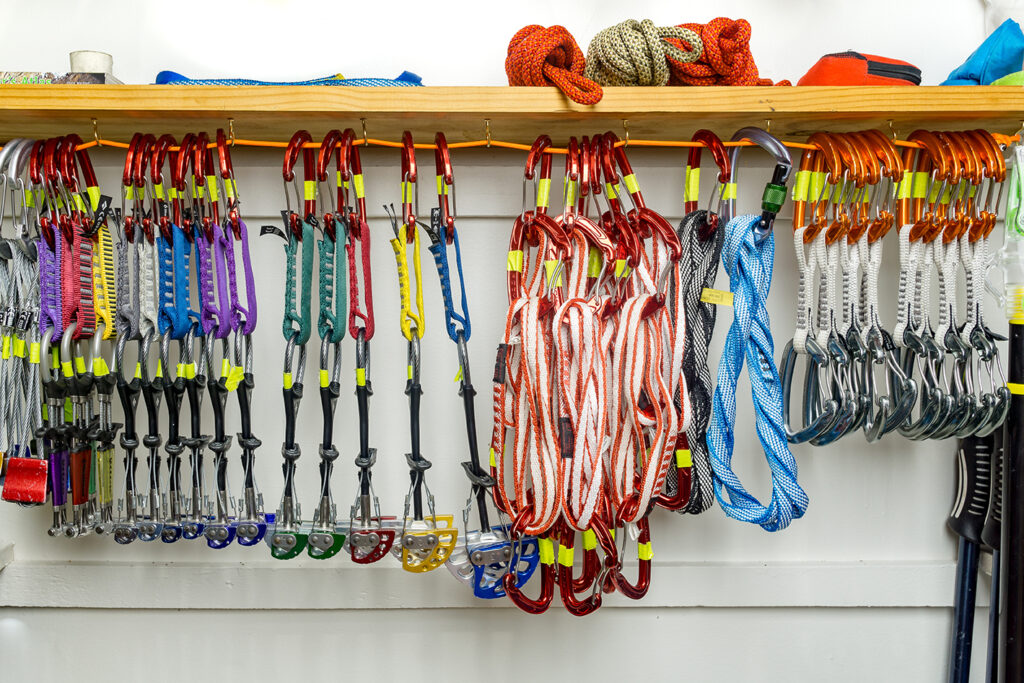 #3: Next-Level Experiences
Retailers know they need to offer unique experiences to draw consumers out of their homes and into stores.
The trend toward experiential retail-led Dick's Sporting Goods to launch new concepts where customers can test out products. At Dick's House of Sport, shoppers can scale a rock-climbing wall, use a batting cage and putting green, and even head to an outdoor field to try out equipment.
The company's new Public Lands store also features a rock wall, in addition to specialized shops dedicated to various outdoor activities.
In the home furnishings category, IKEA is testing its Home Experience of Tomorrow in Shanghai. The new concept includes a theatre-like communal space where shoppers can socialize or relax. It also boasts a restaurant showcasing sustainable food practices, and a Maker's Hub where the staff helps customers build or repair items.
#4: Store-Within-a-Store
A host of retailers are exploring the benefits of co-branding. They're teaming up with complementary brands via licensing agreements to create store-within-a-store concepts.
Examples abound. Beauty brands Ulta and Sephora are opening small shops within Target and Kohl's, respectively. Target also announced in the fall of 2021 that it was tripling the number of "Disney Store at Target" locations within its stores.
The direct-to-consumer mattress brand, Casper, made its foray into physical retail with a branded shop-in-shop at select Bed Bath & Beyond locations. Meanwhile, Toys R Us is making a comeback with new toy shops inside more than 400 Macy's stores.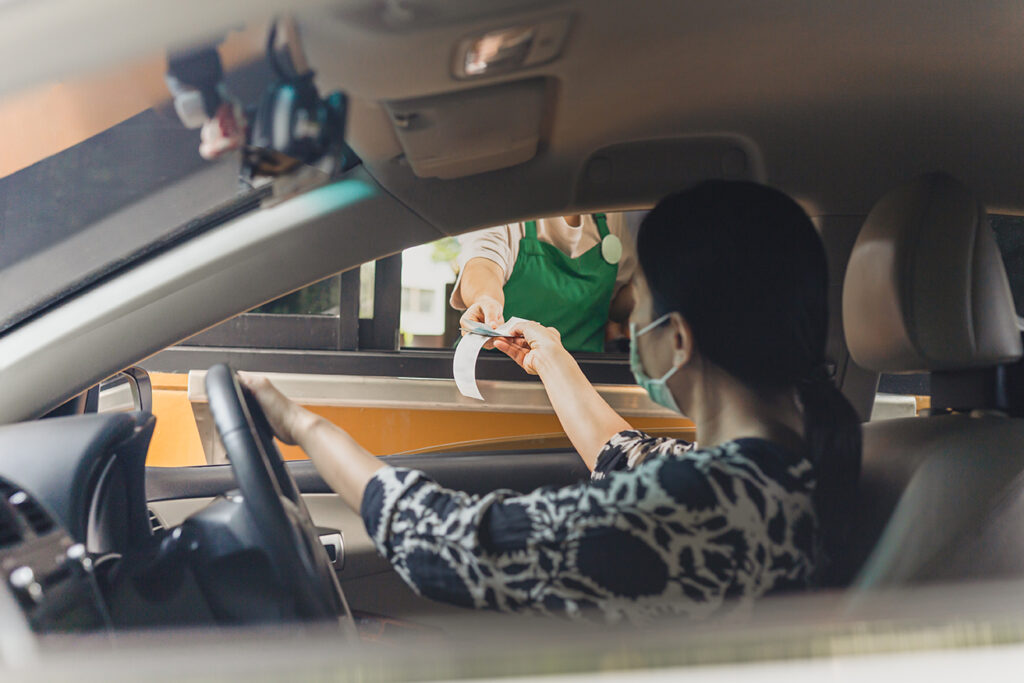 #5: Next Generation Drive-Thru
It's not only store interiors that are getting facelifts. Shopping center exteriors are also seeing changes as quick service and fast-casual restaurants reimagine the drive-thru experience.
The pandemic accelerated customer adoption of mobile and online ordering for carryout orders.
More than half (54%) of adults today say purchasing takeout or delivery food is essential to the way they live, according to the National Restaurant Association. In response, food companies are striving to make the carryout experience more seamless than ever.
When Taco Bell Defy opens in the summer of 2022, customers will be able to zip through one of four delivery lanes to pick up mobile orders. Food is delivered to each customer through a lift system from the elevated kitchen, which sits above the drive-thru lanes. The test concept in Brooklyn Park, Minnesota, may help shape the company's future designs, due to its efficiency in land use.
Burger King also announced futuristic designs during the pandemic. Locations now offer more options for customers to conveniently get their orders with a drive-thru, drive-in, and curbside pickup. Similarly, Panera Bread is enhancing the pickup experience with dual drive-thrus plus a dedicated "Rapid Pick-Up" lane.
Restaurants are complementing their new designs with digital enhancements like interactive technology that ease the order and pickup experience, all to reduce, if not eliminate "friction" in food ordering and deliver.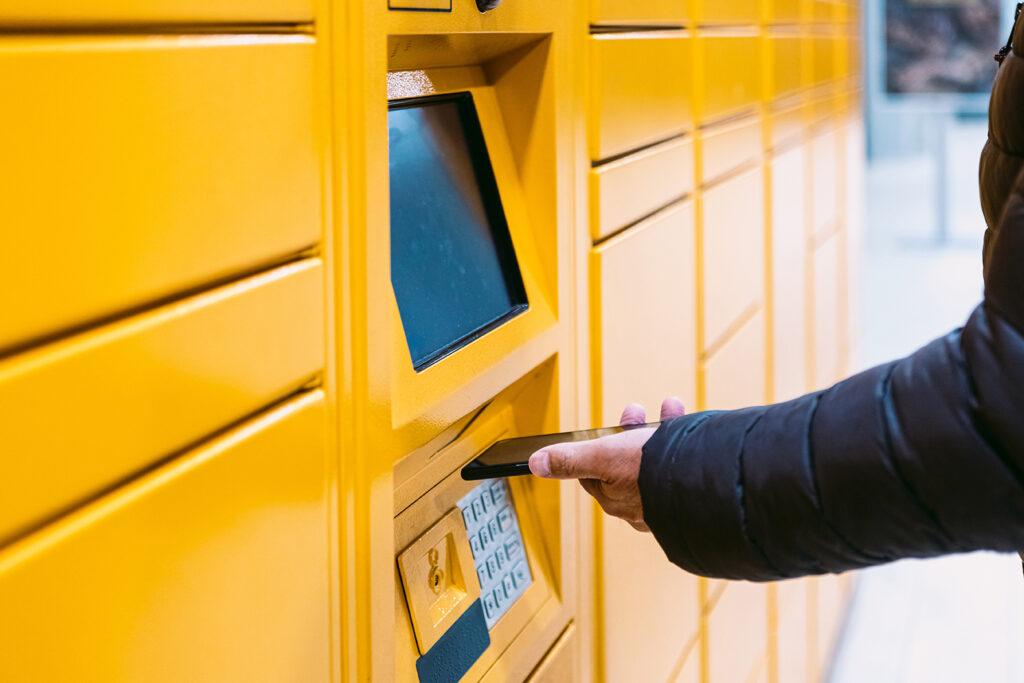 #6: Phygital Shops
Ninety-six percent of customers today demand a seamless experience across channels, according to Deloitte. Luckily, they are increasingly likely to find that seamless, frictionless experience as more retailers blend the physical and digital experiences with new "phygital" retail concepts.
Amazon is on the front lines of this trend with their Just Walk Out technology in Amazon Go stores. Customers simply grab the items they want and walk out. There's no stopping at a check-out counter; purchases are automatically billed to the customer's Amazon account. The e-commerce giant is expanding the adoption of this technology at Whole Foods stores and through a partnership with Starbucks.
Phygital experiences go beyond payment technology. For example, luxury brands such as Chanel and Gucci are enhancing their stores with augmented reality mirrors and interactive digital displays. And at the Adidas flagship store in Dubai, shoppers can find RFID smart fitting rooms and premium services like MakerLab, which allows customers to personalize products.
Conclusion
Could any of these new retail concepts be the key to increasing foot traffic in your shopping center or mall?
Book a demo to discover how Retailsphere can help you find expanding retailers to fill your space.