COVID-19 has hit California hard—sweeping closures, lockdowns, and high levels of infection are ongoing. But with grit, determination, and the grace of some really good fried chicken, retail continues to find its foothold. While some large scale brands are pressing pause on California, small businesses are staying nimble and looking to fill market demand. Here are 4 brands that have expanded this year, despite the challenges.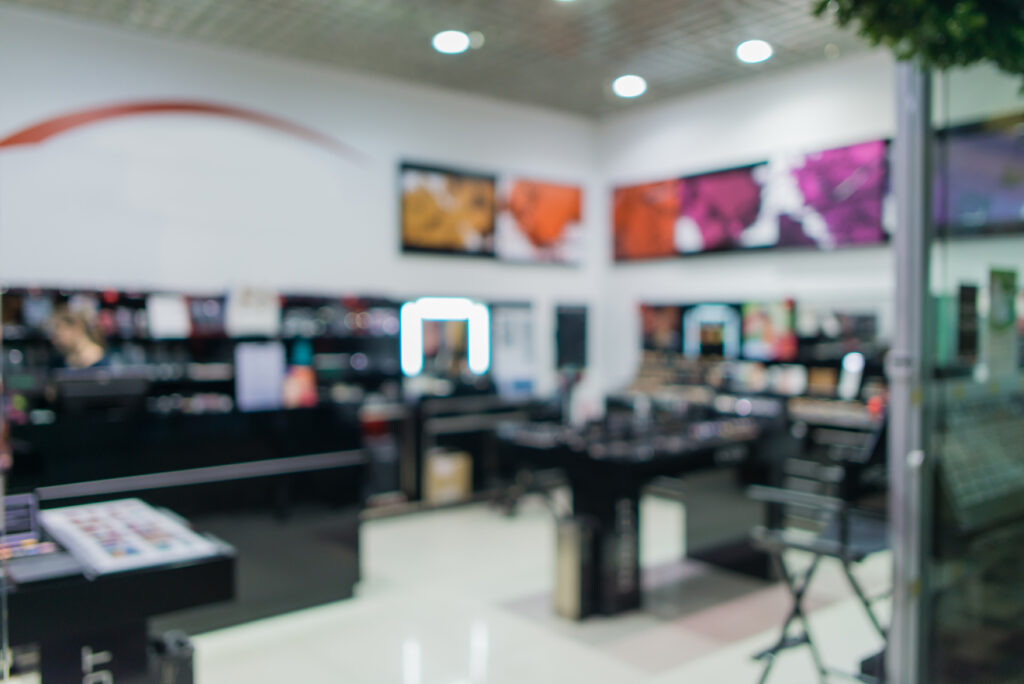 Beautycounter
Beautycounter, a skin care and beauty brand based out of Santa Monica, is changing the cosmetics game. And it's not just their unique formulas. Their new store is built with cleanliness at the forefront, welcoming shoppers with non-toxic products and extending all the way down to antimicrobial copper fixtures.
But the real innovation is the store's ability to double as a live streaming content studio. The dual-use retail and ecommerce space will produce streaming online video, shared across social media platforms, and drive live online shopping through beauty tutorials, demonstrations, and educational content.
"As more and more people shop from home, live-selling is a way to reach and engage our community in an incredibly impactful and convenient way. Our in-store studio is not just a store feature. We see it as the future of dynamic content and ecommerce selling."
Gregg Renfrew, Founder & CEO of Beautycounter
Kitson
This LA-based fashion and lifestyle store has expanded (and contracted) quite a bit over the years. But the brand, well known for their cheeky, fun, and trendy gear for the entire family, has stayed in the game for over 20 years.
Their new boutique in Beverly Hills (called a mini-Kitson) brings the same colorful, curated energy to shoppers looking for something unique. The store was opened after a successful pop-up run in the same area.
"Small business is the backbone of this country now. Malls and the department stores have been hit hard. This is a time when the specialty store can win market share."
Fraser Ross, Founder of Kitson
Dave's Hot Chicken
The bright red crust on Dave's Hot Chicken screams spicy. And people can't get enough. The LA chain started in a parking lot just 3 years ago, selling Nashville style spiced fried chicken in flavors from Lite Mild to Reaper.
The brand currently has 7 restaurants and is expanding to 4 additional locations across California. With delivery, curbside pick-up, and outdoor dining available, not even a pandemic can keep people from craving a mouth-watering (and mouth-scorching) meal.
"We're looking forward to bringing the most flavorful hot chicken to communities across California and beyond, as we continue to build momentum toward what we feel will be a wildly successful 2021."
Bill Phelps, CEO of Dave's Hot Chicken
The Apothecarium
CBD and medical marijuana is hitting its high note across the country. The Apothecarium, based in San Francisco, is a cannabis dispensary working hard to change marijuana's image and educate their consumers, focusing on premier-level service and shopping experience.
Customers from all walks of life—especially seniors, first-time users, and shoppers with serious medical conditions—can connect with cannabis consultants for in-depth, one-on-one consultations. The brand's newest beautiful dispensary can be found in Capitola, CA.
"At the Apothecarium, we have emphasized customer education via one-on-one consultations to help our patients and guests find the best products for their needs."
Ryan Hudson, CEO and co-founder of The Apothecarium
California is home to many innovative and exciting small businesses. Interested in bringing one of the above brands to your neck of the woods? Or searching for something riding the same trend?  Retailsphere's database can connect you with all the data—and the point of contact—you need to fill your vacancy. Schedule a free, no-obligation demo today.