New doors are opening soon in Colorado, including a globally inspired restaurant, a cocktail lounge, and an outdoor mountaineering retailer. Below are a few restaurants and one retailer who had enough success to open new locations.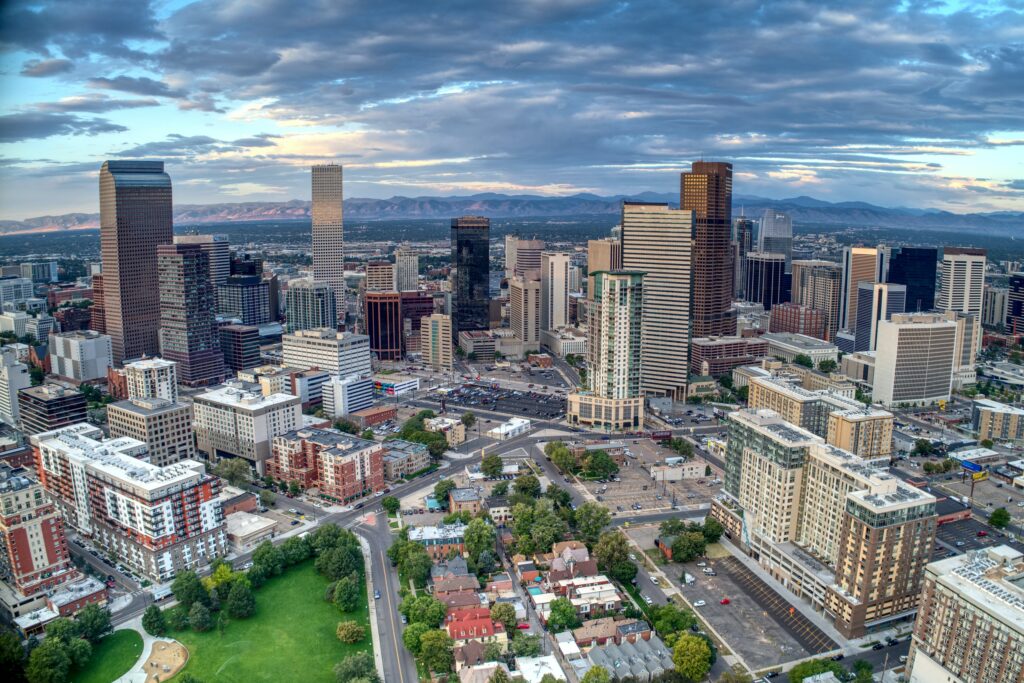 An unsettling 110,000 restaurants closed in 2020 due to COVID-19, creating a staggering number of vacancies. As horrid as this deadly virus has been in wreaking lives, it somehow gave good fortune to some. Restaurants that quickly adapted and were ready for off-premise dining excelled and often expanded. Shops offering outdoor recreational gear had record sales. Listed below are a few restaurants and one retailer who had enough success to open new locations.
Salt Lake City based mountaineering and skiing gear company, Black Diamond Equipment, is establishing its second Colorado location on Pearl Street in Boulder, approximately opening late March or April. The first Colorado location is in Castle Rock, adding to other existing locations in Utah and Montana. Black Diamond Equipment is one of the lucky retailers in 2020 that saw enormous increases in sales. Attributed to the surge of outdoor activities during the ongoing COVID-19 pandemic, Black Diamond Equipment is the retail home base for expert and novice climbers and skiers. Success in their physical retail is credited to having experts in store to give tips on mountaineering including local information on weather conditions, risks for avalanches, and advice on using the correct safety equipment.
"Welcome to Denver's New Pizza Church" is the inviting sermon to Redeemer: A pizza place featuring naturally leavened sourdough pizza, inspiring a new take on the New York style slice. Until the brick and mortar location in Denver's River North Art District ("RiNo") opens hopefully Spring 2021, Redeemer will be hosting pop ups regularly. Announced pop ups sell out speedily, deeming this worshipped pizza place heavenly enough to keep the patrons continuously coming.
Debuting in a building formerly used as a flower shop, Forget Me Not pays its respects to the past purpose of the building in its name, but continuing on with a new purpose as a cocktail lounge. Scrolls through Instagram feeds and other photos will enchant the eyes: chic white brick walls, mini monochromatic tile flooring, deep red velvet open booths, and perfect touches of gold, particularly a vintage gold chandelier. Socially distanced tables will populate the dining area until the coronavirus is less threatening. The exterior front patio, able to hold about 40 people, will eventually be tented and heated.
Smok, best known for wood fired and smoked meats, conquers in bold flavors and running a thriving restaurant. Innovative ideas, like the recent Super Bowl Pickup Pack allowed customers to score a savory selection of hot wings, smoked jalapeno peppers, brisket nachos, and more for an affordable and off-premise dining experience. Offering office catering, order pick up, or delivery via DoorDash, Smok is ready to expand its reach even further. Coming Spring/Summer 2021, Smok will be opening two new locations: Fort Collins and a second location in Denver.
Cuisine inspired by Israeli, Middle Eastern, and Mesopotamia, Ash'Kara is opening its second location in Boulder on Pearl Street. Menus are adapted to incorporate local and seasonal Colorado ingredients to the globally inspired dishes. "Ash'Kara" is Hebrew street slang meaning "Totally!" or "Right On!", essentially being the perfect verbal reaction after trying the flavorful favorites such as babaganoush, za'atar roasted chicken, and duck tagine. Located in the basement of the new Boulder is a new addition named Dahab Downstairs designed as a "beachside bar and speakeasy-style lounge".
Sitting back and watching vacancies multiply in shopping centers is disconcerting, especially to landlords and commercial real estate owners. Days of research into potential retailers could amount to nothing, except a lot of outdated contacts and irrelevant information. Leave the research to professional retail researchers. Retailsphere finds and constantly updates relevant information on every retailer in the nation, finding you the right tenant for your vacancy in a shorter amount of time. Set up a virtual demo today.