As the coronavirus pandemic continues to change the retail landscape, some retailers are tapping out with store closures and bankruptcies. For other retailers, business is expanding, and grand openings are continuing. Georgia, whose landscape includes beaches, farmland, and mountains, is the 8th most populous state in the US and the home to many thriving retailers. Here's a list of retailers growing and thriving in the state.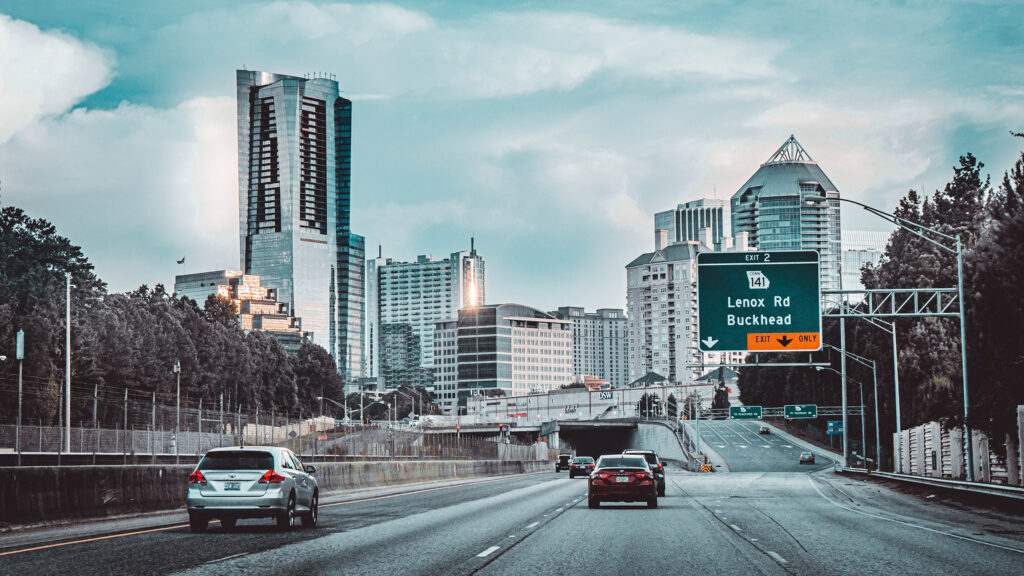 Tin Lizzy's Cantina
Tin Lizzy's is a highly differentiated, full-service restaurant and bar that offers award-winning cuisine and signature drinks in a high-energy cantina environment. Started in 2005 by college friends in Buckhead, Georgia, they have expanded the concept around the Atlanta area.
When franchising, territorial exclusivity is occasionally given, but they are willing to consider exclusivity dependent on the initial development commitment. Tin Lizzy's Cantina are adaptable and can be built in a freestanding prototype, as a conversion of an existing free standing restaurant, in high visibility end cap locations, in high traffic street front retail locations, and in highly trafficked captive audience venues.
Lidl
Lidl is a grocery store that originated in Ludwigshafen, Germany, but made its way across the pond in 2016 to expand in the US. They operate around 11,200 stores and are active in 32 countries.
Lidl offers customers the highest quality fresh produce, meat, baked goods and household products at the lowest possible prices. The stores are adaptable for a variety of retail locations. They opened their latest location in Marietta, Georgia in December, bringing the total number of stores in Georgia to 13 and counting.
Ponko Chicken
Ponko Chicken is a privately owned start up company with many franchisees across the Atlanta area. Offering a unique spin where Japanese and western fare converge. This unique fast-casual concept aims not only to serve remarkable Japanese inspired comfort food but to provide an experience and atmosphere that makes guests feel instantly welcome.
They opened the latest location in Decatur, Georgia in September, bringing more variety to the food landscape in downtown Decatur. This concept is great in shopping malls, free standing locations as well as mixed use shopping centers. Ponko Chicken's other Atlanta locations are in Buckhead, Midtown, Marietta, Lenox Square Mall and Mercedes-Benz Stadium.
The Original Hot Dog Factory
This fast casual joint is taking Georgia by storm. With the first Original Hot Dog Factory concept originating in Atlanta, Georgia, the company is expanding rapidly.
They offer a wide variety of mouthwatering hot dogs that will make you ask for more. All hot dogs are served steamed, grilled, or fried with globally inspired toppings. Perfect for existing single or multi-unit retail service operators, bringing one to your area is a surefire hit.
CBD Shops
The market for CBD is multiplying across the states, and Georgia is no different. Although the sale of medical marijuana is prohibited in the state, this hasn't slowed the growth of locally owned CBD Shops. Georgia's cannabis laws are among the most restrictive in the nation; focusing only on hemp and its byproduct CBD, which can be sold only under tight constraints and through a limited number of licenses.
CBD dispensary shops don't require much space and can be beautifully showcased in less than 1,000 square feet units. In terms of pandemic-proof businesses, CBD shops are able to remain open as essential services. A few examples of expanding franchises are Franny's Farmacy, Your CBD Store, and Carolina Hemp Store.
Looking for the perfect concept to bring to a bustling shopping center? Allow Retailsphere to help you locate the best tenet to fill your vacancy with a no-obligation demo today.