As Utah's population speedily increases, the demand for more retail increases. Utah is currently experiencing exponential growth and retailers are expanding to multiple locations in 2021.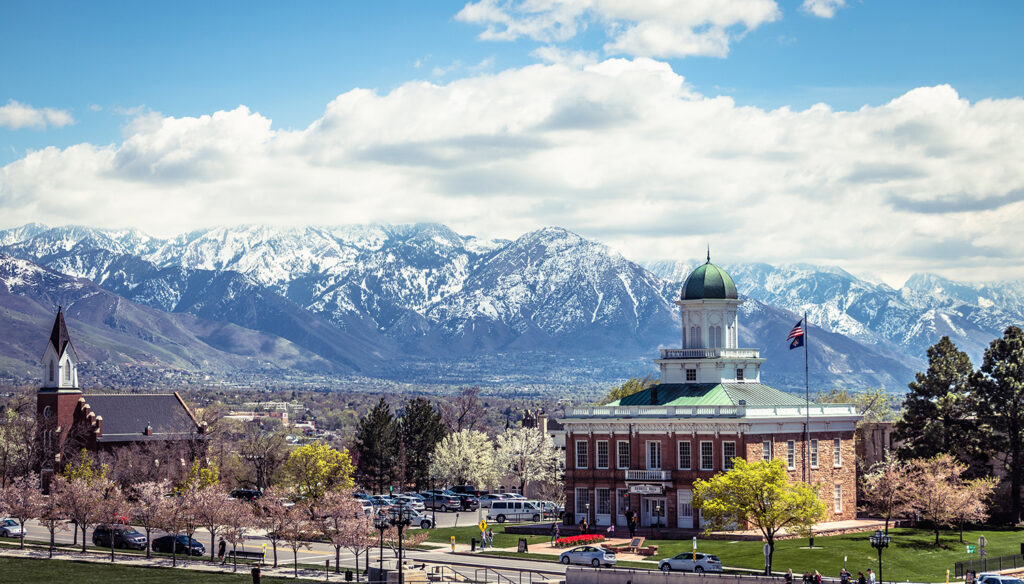 Utah has continually and rapidly grown in population size. According to data collected from the Census, Utah has the highest growth percentage for population in the nation. Tech industries and other companies are flocking to the Beehive State due to a number of reasons, naming northern Utah "Silicon Slopes". Large tech companies, like Bungalow, with locations in the Silicon Valley and Silicon Slopes recognize that Utah has "a great talent base with strong universities, a very driven and friendly culture, [an] accessible location, beautiful [landscapes], and a cost of living that is significantly less than cities such as SF."
Southern Utah also continues to see growth, not only as a result as a great place for retirement, but for it's universally preferred warm-hot year round climate. Utah is also a prime spot for outdoor recreation, permitting perfect skiing conditions in northern Utah and red rocks and national parks in southern Utah for travelers and residents to hike, bike, and climb for the better part of the year.
Retailers are replying to the demand generated by the growing population, and the following retailers are currently expanding in Utah.
In early February, Hobby Lobby opened a new location in Spanish Fork. The 55,000 square feet retail location is a reflection of the population growth in Spanish Fork over the last several years. This new location became the 9th Hobby Lobby in Utah and one of more than 900 Hobby Locations in the United States. Hobby Lobby is known well for its stylish home decor and abundance in craft supplies. Hobby Lobby also offers DIY videos online, for example the timely and relevant "DIY Personal Protective Equipment" aka face masks.
Backcountry, headquartered just north of old town Park City specializing in high performing outdoor gear and apparel, currently has one brick and mortar location in Salt Lake City, adjacent to its fulfillment center. Plans to expand are moving forward with two new locations: Boulder, Colorado and a retail store in Park City, Utah. Grand openings are expected to take place in May this year. Backcountry caters to consumers involved in a variety of activities, such as hiking, biking, climbing, running, yoga, skiing, snowboarding, surfing, and more.
In a state known for its family friendly culture, it makes sense that there are more soda mix drink places populating the state than bars. Swig, founded in 2010, has been a state sensation, bringing sodas mixed with flavorings, fruit, and cream across the entire state. With 30 locations, Swig announced plans to open 18+ more locations in 2021. One location spotted to be opening in the near future is in Saratoga Springs, a rapidly growing city just a stone throw away from the heart of Silicon Slopes.
Hawaiian natives and brothers Kimo and Kalani opened Mo' Bettahs doors for the first time in 2008. Bringing authentic Hawaiian food with accompanying "Pono" spirit, meaning doing what is right in all they do, Mo' Bettahs grew vastly in popularity. Due to their success, Mo' Bettahs is expanding across Utah and other states. Speaking with a manager in the Bountiful location, she remarked on four new locations opening in April alone. Locations right now are all in Utah, but there are plans to open in Texas, Oklahoma, and Kansas. The same manager commented that by year's end, Mo' Bettahs will move from 18 current locations to over 30 locations.
As a part of the physical retail industry dies, other parts adapt and move on reshaping the retail industry into a new industrious and thriving state. Knowing which retailers are expanding and which are not is vital in understanding how to fill retail vacancies. Retailsphere constantly does the research to verify expanding retailers as well as preferred demographics, expansion plans, and relevant and up-to-date contacts. Delve into a virtual demo with a Retailsphere professional to get a glimpse of how you could effectively fill your retail vacancies.