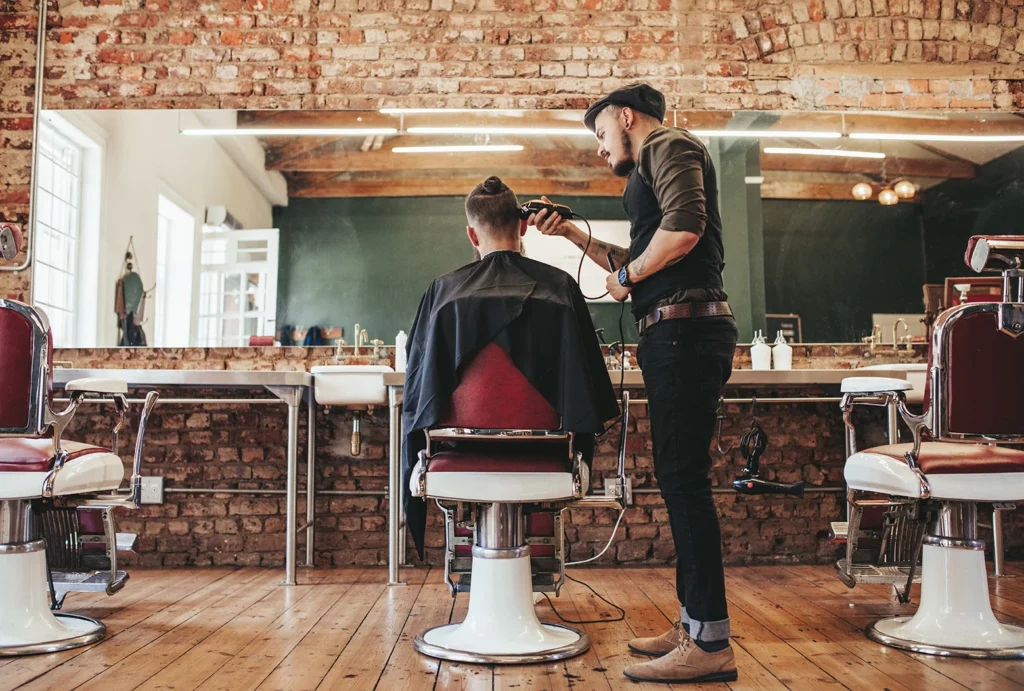 Salons and barbershops are often a mainstay of a bustling shopping center. But as consumers move towards more local experiences, many Super Cuts and Sports Clips have begun to fall out of favor and been forced to close their doors. As these tenants begin to vacate retail spaces, it is easier to bring another salon or barber shop into a space that has been built for such a specific use. And it is an opportunity for shopping center owners to consider refurnishing these spaces with cooler, trendier salons and barbers.
It's almost become cliche, but at this point consumers are even more focused on local brands and actively moving away from large corporations. Starting with local beer and local restaurants, now consumers are demanding to shop local. Creating a space for a locally-owned and operated barbershop or salon is a great way to drive traffic to your shopping center, especially if no one in your market is currently fulfilling this need.
There are many notable examples of this model succeeding. In Raleigh, North Carolina, Arrow has dominated this space. Over the course of the past five years, Arrow has gone from operating one small location in Raleigh to now operating seven locations across the state of North Carolina. By creating a uniquely local experience, Arrow was able to drive sales and grow to be one of the biggest players in the space. Or consider Jed's Barber Shop in Salt Lake City, which has grown to 3 locations in the past few years, all in small shopping centers where they bring in countless customers each day.
It isn't just men's barbers that are succeeding in this localized experience. Women's concepts are seeing growth too. Bang Salon in Washington DC has 4 locations across the metro. It has seen growth due to their quality salon experience, especially with hair coloring and proper care techniques.
Have an empty salon space? How to help a new concept succeed:
As shopping center owners, there are certain things that can be put in place to attract and help a similar concept succeed.
The proper space - If you already have an empty salon space, you are already a step ahead. That said, don't assume it is move-in ready. It could need updates, or be made larger or smaller depending on the type of barber or salon you want to attract. Work closely with your prospective tenant to ensure that they are using the smallest footprint possible for the amount of traffic they expect to generate.
Exclusive products - An often overlooked part of salon and barber business is their product sales. Consider a concept that has exclusive rights with a large brand like Redkin. Additionally, make sure that this location is the only one selling those products in your center. By helping them to build an additional form of revenue, you are also working to ensure their success.
Fit their audience - Different concepts cater to different customer types, just like any other retail business. Consider your area, and bring in a brand that makes sense for your clientele. For example, Arrow borrowed heavily from the hipster-aesthetic that was sweeping the local restaurants and bars in Raleigh. By applying that look to their brand identity, Arrow was able to attract local university customers.
Custom tailored rent schedule - Salons and barber shops often need time to build up a large clientele. Consider a tiered rent schedule that gives your new tenant time to find these customers and establish a strong cash flow.
Working to bring a salon or a barbershop into your shopping center is a great way to add diversity to your shopping centers offerings and add another reason for shoppers to come to visit you. They can complement clothing and accessory stores, and often do well next to coffee shops, where customers can wait to sit down for their appointment. Plus, once Coronavirus restriction begin to ease, many people have talked about how a hair cut will be one of the first things they do!
Are you looking for unique brands like the ones mentioned in this article? Struggling to get the information you need to reach out and bring them to your shopping center? Sign up for a Retailsphere demo and let us show you how we can help you find your next barber or salon tenant.