In 2021, many brands are hoping to regain the lost momentum from the pandemic and kick-start growth plans with strategic expansion. Here are 5 big retailers who have plans to expand this year, and just how they plan to pull it off.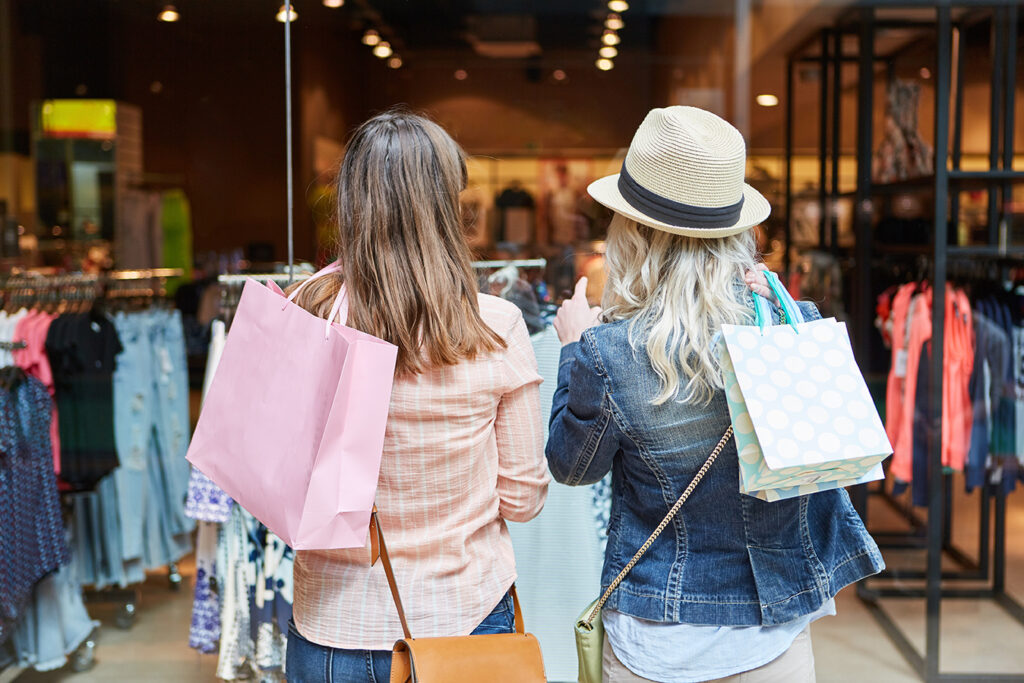 1. American Eagle Outfitters Gives A Boost to Sister Brands
While every brand under the sun worked to pivot to pjs and stay at home clothes in 2020, American Eagle had a jump start with their Aerie brand. The little sister of AE was already well known and loved for its comfy, size-inclusive lingerie, lounge, and activewear.
American Eagle is shaking things up by:
Closing hundreds of traditional American Eagle stores, and pivoting to open at least 50 Aerie exclusive stores.
Offline by Aerie, a further step from the original brand, will sell its successful activewear line in it's very own storefront.
Traditionally a mall-based brand, as many as 50 Aerie and Offline by Aerie standalone stores are set to open in 2021.
2. Target Takes Pandemic Lessons Seriously
If any brand thrived in 2020, it was Target. Their focus on quick curb-side service, and fast delivery made them a go-to stop for practically any purchase. And they're not taking what they learned mid-pandemic for granted.The brand has plans to:
Renovate stores across the country, focusing on social distance friendly floor plans, as well as more options for contactless pay and pick-up.
Build 30-40 new stores a year, including smaller concept stores that could bring a Target to previously untapped markets.
Open online fulfillment only hubs to expedite and streamline online ordering.
3. Best Buy Thinks Small to Win Big
Best Buy came back from the brink a few years ago, only to be hit with the pandemic punch. Bolstered by a surge in online orders last year, the electronics giant is rethinking the way they do retail to try and ride the wave for further success.
Plans include:
Slashing square footage, with new stores being tested around 15,000 sq. ft.
Putting experience at the forefront, with retail stores showcasing the newest in tech and hustling hard to fulfill online orders.
4. Dick's Sporting Goods Brings It's A-Game
Introducing your personal tech concierge with the Best Buy Beta membership program that will turn stores into hubs for service and repair.
Dick's ended 2020 with near record stock prices, outliving competitors in the space who fell behind well before the coronavirus emerged. Dick's pivoted successfully to online sales, but they have plans to continue strong and steady expansion for brick-and-mortar stores in the future.
How they'll do it:
Dick's will open combined spaces with sister-brand Golf Galaxy in select locations.
They'll continue to draw those looking to try before they buy with in-store Soccer Shops: unique soccer experiences, gear, and apparel.
Expanding warehouse stores are also in the works, offering deep discounts on a wide array of name brand sporting goods.
5. Freddy's Has All ThatーAnd A Bag of Fries
The year of the drive-thru had plenty of people swinging by Freddy's for a steakburger and a cup of creamy custard. The fast-food chain continued its nationwide expansion throughout 2020, and they don't have plans to stop.
Freddy's is delivering:
Aggressive franchise growth, with at least 50 new restaurants to open in 2021.
A new concept store format that honors the need to socially distance, featuring a drive-thru, a walk-up window, and extensive outdoor seating.
A commitment, from Scott Redler, the co-founder and COO of Freddy's Frozen Custard & Steakburgers, to stay true to high quality food and company core values, even amidst rapid growth.
While retail may not be out of the woods just yet, brands of all shapes and sizes are working hard to take what advantages they can find, learn from the hard lessons of 2020, and bring in-person shopping and dining back in full force.
Retailsphere researches and collects data that can help you connect with expanding retailers, providing up-to-date corporate and real estate contacts, preferred demographics, growth plans, consumer reviews, and more. Schedule your demo with Retailsphere today, and see it in action.