Riding a wave of robust residential growth, North Carolina is seeing significantly more retailer expansion than most U.S. cities are, as developers and expanding tenant prospects prep for a post-pandemic boom. Raleigh-Durham, in fact, has emerged as the country's hottest metro area for overall commercial prospects in the 2021 Emerging Trends in Real Estate: U.S. Markets to Watch report prepared by Pricewaterhouse Coopers, topping No. 2 Austin, Texas.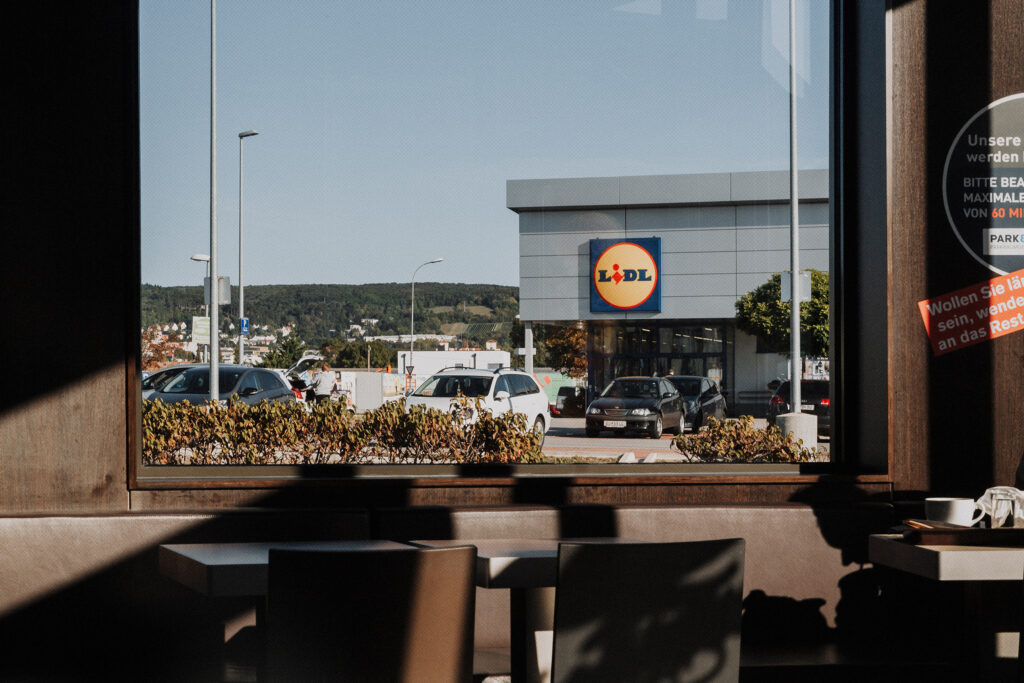 Raleigh-Durham's booming housing landscape, combined with its three research universities, Duke University, University of North Carolina at Chapel Hill and North Carolina State plus a robust tech market led by Research Triangle Park, have all spurred job growth as well as retail and restaurant development and redevelopment, the report said.
The North Carolina grocery market is booming. Consumer darling Wegmans is opening multiple stores in the Raleigh-Durham metro area, with a half dozen in the works, including suburban locations in Cary, Holly Springs, Wake Forest and Chapel Hill. The grocer entered the market with a late 2019 opening in Raleigh's Wake Forest submarket.
Lidl, which is expanding throughout South Carolina, will add four stores in Charlotte in the coming months, according to the city, giving the low-cost German grocer a total of a dozen stores there. The discount grocer was ranked as the top retailer in the Retail Federation's "Hot 100 List" of the nation's fastest-growing retail firms. To counter, competitor Aldi has opened two more stores this year in the same market and is adding a third in December as part of the grocer's plans to become the third-largest U.S. grocer.
Grocer Publix, which is expanding its Greensboro, North Carolina, distribution center to support growth in the state, has opened a Greensboro store in Grandover Village and is set to be the ground-floor anchor of the mixed-use, 15-story Ten Tryon building under construction in uptown Charlotte. Opening is slated for summer 2022. With a recent Trader Joe's opening in Brassfield Shopping Center in Greensboro, the retailer has grown to ten total locations spread throughout eight North Carolina markets.
Retail showroom growth is also in vogue. In Charlotte, John Michael Kitchens, a showroom for high-end kitchen equipment, opened its first ever storefront this fall at Phillips Place retail center in SouthPark near Charlotte, while RH Charlotte: The Gallery at Phillips Place, debuted its 41,000-square-foot showroom at the same center in the summer. Southern Pecan Gulf Coast Kitchen opened in October at SouthPark.
Newly redeveloped Independence Mall in Wilmington has attracted a gaggle of expanding retailers and restaurants this fall, including Dick's Sporting Goods, Five Below, Lidl, Ulta Beauty, First Watch, Walk-On's Bistreaux & Bar, Jersey Mike's, Sushi Masa, Aye Toro and Blaze Pizza.
Ulta is showing up on several site plans, expanding its North Carolina store count from 20 locations to about 25, not including Ulta stores-within-a-store planned inside Targets.
There will be plenty of new centers coming on line over the next three years to accommodate North Carolina residential and retail expansion. Many already have tenants in tow.
Among the projects:
* Houston-based Hines and South Carolina-based Columbia Development have started construction on a multi-phase 2.5 million-square-foot mixed-use development called Fenton in the Raleigh suburb of Cary. Plans call for 350,000 square feet of retail including Wegmans, CinéBistro, Sephora, Free People, Cru Wine Bar, Honeysuckle Gelato, M Sushi, Bailey's Fine Jewelry and Superica Tex-Mex, plus 200,000 square feet of offices, more than 350 homes, and 12-story hotel.
* The Cary Towne Center is being transformed by developers Turnbridge Equities and Denali Properties into Carolina Yards, a four-million square-foot mixed-use urban hub including 360,0000 square feet of retail, 450 hotel rooms and 1,800 multifamily living units. The developers will demolish almost all of the existing town center's retail space after the 2020 holidays, except Dave and Buster's and Belk buildings. Phase 1 of Carolina Yards is slated for late 2022 or early 2023.
* In Charlotte's south end, developer Edens' newly redeveloped Atherton Mill center is attracting new blood, adding Anthropologie, Warby Parker, Sephora, DryBar, lululemon athletics, Barry's Boot Camp, Madewell, Free People, O-Ku and West Elm in 2020.
* In Raleigh, developers Jamestown and Grubb Ventures are moving forward on Raleigh Iron Works, a mixed-use project located in renovated historic steel mills and warehouses that were once part of Peden Steel. It will feature about 90,000 square feet of retail, plus offices and residences.
* A $250 million mixed-use complex pegged for downtown Raleigh's Seaboard Station development is planned by Washington, D.C.-based developer Hoffman & Associates. The three-phase development will total 800,000 square feet and include at least 10,000 square feet of retail in its first phase.
* An ongoing expansion at Raleigh's North Hills center will encompass nine acres at the site of the former JC Penney and feature outdoor dining and 100,000 square feet of ground-floor retail.
* Newly redeveloped Independence Mall in the city of Wilmington, which is located along the state's Atlantic coast, has attracted a gaggle of expanding retailers and restaurants this fall, including Dick's Sporting Goods, Five Below, Lidl, Ulta, First Watch, Walk-On's Bistreaux & Bar, Jersey Mike's, Sushi Masa, Aye Toro and Blaze Pizza.
Pennsylvania-based First National Bank is expanding into Asheville, which is west of Charlotte, with a location at One Town Square Boulevard, plus plans additional branches throughout the state, the bank said. Elsewhere, two of the BI-LO stores in the Columbia market are being transformed into Lowes Foods grocery stores.
The opening of multiple apartment complexes throughout the state is creating ground-floor opportunities for many locally based retailers. For example, three retail tenants have taken roost at the Link Apartments Innovation Quarter: Cycle Your City, DeBeen Espresso, and The Butcher's Block in Winston-Salem. All are small, independently owned businesses designed to amplify the complex's live/work/play environment, owner Grubb Properties said.
Also in Winston-Salem, Home Outlet opened a 21,000-square-foot store at 7766 North Point Blvd. in fall 2020. The expanding chain of 110 locations in 17 states offers flooring, cabinetry, plumbing, doors and window products. Home decorations store Fiddle & Fig opened in October at 403 W End Blvd in a 3,300-square-foot space in Winston-Salem, following months of COVID-19 delays.
The "Triad" region of Winston-Salem/Greensboro was the 4th-strongest region in the state for commercial rent increases in 2019, according to the Triad Business Journal.
Sign up or a no obligation demo today!