The retail market in Pennsylvania continues to attract a host of new and expanding retailers, despite the pandemic slowdown. As the fifth-most populous state in the union with roughly 13 million residents, Pennsylvania remains a magnet for the latest concepts.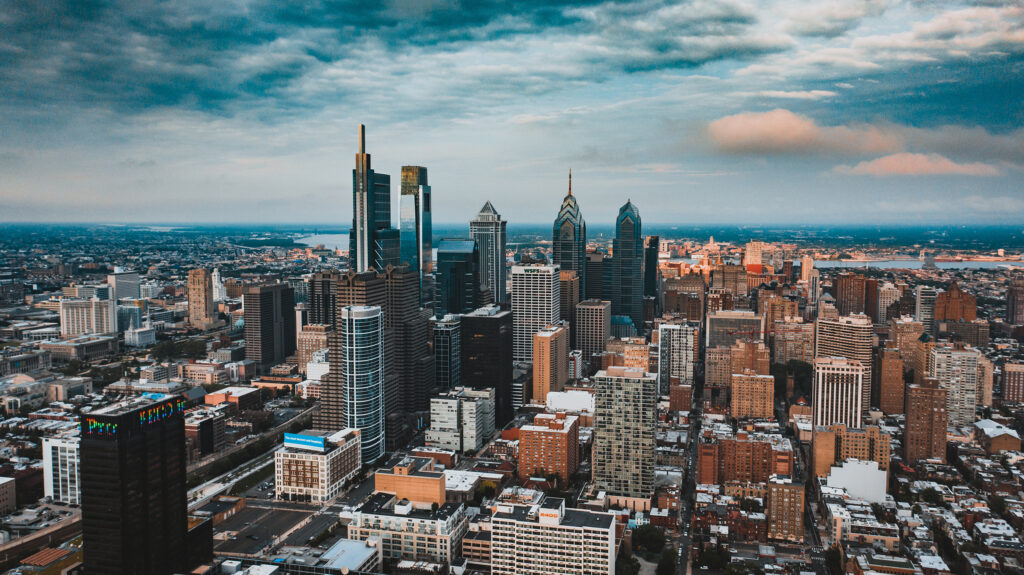 A litany of new tenants are coming aboard Fashion District Philadelphia, a redevelopment of the old Gallery at Market East in the heart of the city, a project created through a Macerich/Pennsylvania Real Estate Investment Trust (PREIT) partnership. Armani Exchange Outlet plans it first Pennsylvania store at Fashion District. Also expanding there are new-to-Philadelphia tenants Kate Spade New York, DSW, Windsor, Yoyoso and Clair de Lune. They'll be joined by international fast-fashion retailers Primark and Ardene.
Experiential tenants including AMC Theaters, Round 1, Wonderspaces and REC Philly have also settled there. La Madeleine, Pei Wei and among about a dozen eateries are expanding into Fashion Center as well. Oath Pizza, for example, has added its fourth Pennsylvania location at the center.
A new concept called Anchor Shops that offers small online retailers a turnkey bricks-and-mortar store space with low infrastructure costs and local fulfillment, has leased a site at Fashion Center. Founder Shlomo Chopp said his firm, ShopFulfill, will open 12 such concepts throughout the Northeast. Chopp told the Cheddar business news network that he believes his concept is a more permanent solution to vacancies than standard pop-ups. Anchor Shops' fulfillment center is located in nearby Morristown, N.J.
Carlisle, Pa.-based The Giant Co. has been extremely active in the state. Last year, Giant rolled out five of its compact Giant Heirloom Market concepts in the Philadelphia area in the districts of University City, Northern Liberties and Queen Village, with more planned this year. A new 13,000-square-foot, two-level Giant Heirloom Market in Philadelphia's Northern Liberties neighborhood, featuring an underground taproom and gaming area, is among the latest to open.
The chain also opened a Giant Direct hub on Reservoir Street in Lancaster to serve as a curbside pickup site and grocery delivery center, and it built a new Giant supermarket in the Philly suburb of Warrington. Giant said it plans a $114 million investment in its Pennsylvania stores through 2021, including the addition of two more full-size Giants, with plans to renovate 35 existing stores. One, in Swatara Township, is going into a Weis Markets location that closed in 2019, while the second is going into Pocono Summit, all part of a company goal "to expand our footprint in the Pocono region," said Nicholas Bertram, company president.
One of Dick's Sporting Goods new-concept stores, Overtime by Dick's, opened in Liberty Plaza in Philadelphia in late June. The outlet-style concept offers an assortment of equipment, apparel and footwear priced to 75% off. Another, a Dick's Sporting Good Warehouse pop-up store, opened in a former Toys R Us on June 15 for a six-month run at Village Square Mall in Bethel Park.
Numerous Lidl groceries have opened through Pennsylvania since mid 2019 as part of the German chain's East Coast expansion that put locations at the new Shoppes at Wyndham center near York College in Spring Garden Township, York County and in Lancaster County, among other locales. Stores range from 14,000 square feet to 36,000 square feet, compared to competitor Aldi's 10,000 square-foot average.
At the newly redeveloped Plymouth Meeting Mall north of Philadelphia, Dick's Sporting Goods and Burlington each opened new locations last fall, while arts-and-crafts seller Michael's debuted Feb. 28 this year, all part of 200,000 square feet of new retail, dining and experiential concepts planned at the PREIT-owned center.
The Folcroft, Pa.-based regional gourmet chicken concept, Chick-A-Boom, eventually plans 5 to 10 new locations in the Philadelphia area, it said.
The mixed-use The Waterfront development in Homestead, Pa., south of Pittsburgh, will soon celebrate the return of original center tenant Old Navy to a former Office Depot space. The center also welcomes boutique women's fashion retailer Versona, a 6,500 square foot location inspired by Italian designs. The chain's only other western Pennsylvania location is in Cranberry.
Fabletics has added a Pittsburgh outpost in Simon's Ross Park Mall, the chain's 38th location. Founded in 2013 by actress Kate Hudson as an e-commerce active-wear retailer, Fabletics plans to grow its physical-store presence to 100 U.S. locations. Another fast-expanding chain, women's fashion concept Evereve, has also taken space in the center. Specializing in designer clothes for moms and moms-to-be, the clothier has grown from 48 stores in 2014 to about 100 units at present.
Target said it will retrofit part of a former Kaufmann's department-store building on 5th Avenue in downtown Pittsburgh into a 22,000-square-foot store. Elsewhere, a new Whole Foods is under development as anchor of a $50 million mixed-use project on the former Penn Plaza site in Pittsburgh. The 50,000-square-foot store, slated for a 2021 opening, replaces a smaller Whole Foods on Penn Avenue.
In early April, fast-growing Tractor Supply, which reported record sales and earnings in its 2020 second quarter, debuted a 19,000-square-foot store in Brickerville (Lancaster County) on Division Highway. Deemed as an essential business in the pandemic, Tractor Supply opened 38 new U.S. stores in the first half of 2020 with plans for about 40 additional units the balance of the year.
Are you in Pennsylvania looking to reach these expanding retailers. Many of the brands highlighted here are actively expanding through out the rest of the year and could be a good fit for your shopping center. Let Retailsphere help you reach these potential tenants. Sign up for a no-obligation demo today.