An influx of new citizens moving to South Carolina from all across the U.S. has elevated the "Palmetto State" to the country's sixth fastest-growing state in 2020, creating ideal demographics for retail expansion.The Charleston-Mt. Pleasant and Greenville areas, in particularly, have consistently ranked highest among U.S. growth markets over the past decade, aided by roaring residential growth that is spurring business development around the Port of Charleston and Inland Port Greer, near Greenville, economists note.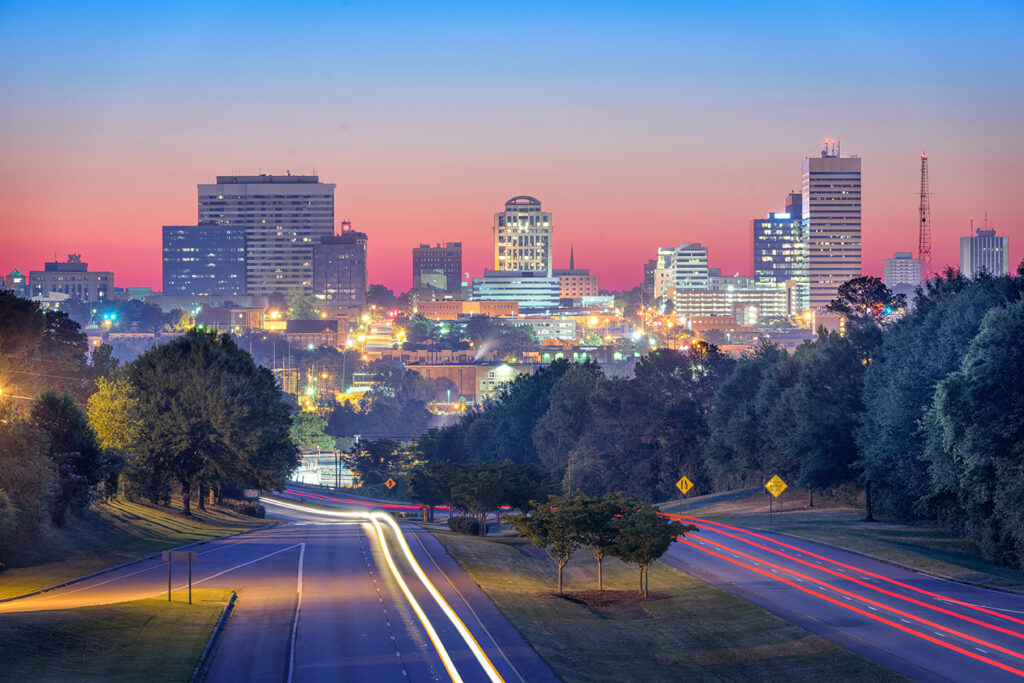 Developers are prepping for a new retail and restaurant infusion in the Charleston market. In North Charleston, the first phase of a new retail development called Cedar Grove will include a grocery store, at least five retail stores and two restaurants, all yet to be named. Citadel Mall in the Charleston suburb of West Ashley will be converted to the mixed-use Epic Center and is expected to attract a new generation of retail and showrooms, along with new residences and offices, developer Trademark Properties said.
In Summerville, just north of Charleston, construction has started on the $30 million first phase of the North Creek Market retail center on U.S. Highway 176. Tenants at the center, developed by Eddie Buck, will include Buffalo Wild Wings, McDonald's, Dunkin', Jersey Mike's, Auto Zone, Heartland Dental, Ace Hardware and Extra Space Storage.
On King Street, Charleston's noted retail high street, expanding tenants in the past year have included Orvis, Amanda Lindroth, Luna, Madewell, CBD Social, SaltLife and OMG Candy. Maple Street Biscuit Company is expanding in the Charleston area and throughout the South. The chain added a location in Mt. Pleasant this fall, its fourth in the market.
Nexton Square, the new retail and restaurant component of the 4,500-acre master-planned Nexton community in Summerville, has added dozens of tenants in the past year, including Wild Birds Unlimited, Bar Louie, Tropical Smoothie Cafe and Bey + Eloise women's clothing boutique.
Dollar General, which plans more than 1,000 new stores in 2021 including multiple South Carolina locations, plans a new distribution center in Dorchester County near North Charleston as part of a $220 million investment it will make in the state, it said. Lidl said it is eyeing South Carolina for expansion, with several sites identified in various markets. Earth Fare grocery stores in West Ashley and Summerville have reopened under new ownership after investors rescued the chain, which filed for bankruptcy in February 2020.
In another booming region, Greenville-Spartanburg, there was roughly 500,000 square feet of new retail under construction at the start of the second quarter of 2020, according to Colliers International. Included was Harris Teeter, which opened a 58,000-square-foot center in mid August that it built in the NorthPointe center in Greenville just north of downtown. It includes a Starbucks and a wine tavern.
Also in Greenville, Savannah Bee Company opened a new retail storefront at 123 N. Main Street for its 15th nationwide location. The chain's stores support the company mission of saving bees by selling specialty honeys, raw honeycomb, body-care and wellness products, plus offerings from its store cafes and mead bars. A new five-story retail and office building will serve to expand the existing mixed-use Plush Mills campus near Greenville's West End Village. Developer M Peters Group expects to deliver the project for lease in 2021, according to CBRE.
Tractor Supply will open a store in Boiling Springs, just north of Spartanburg, at the intersection of Highway 9 and Bible Church Road in early 2021, according to the retailer. Regional Mexican-fusion concept, Willy Taco, plans to open its third Spartanburg-area restaurant, in Boiling Springs, in the former Fatz Cafe, according to the local chain's owner, Hub City Hospitality.
Not to be outdone, tourist haven Myrtle Beach is also well set for the COVID-19 recovery. The town has loaded up on new restaurant and micro-brewery concepts, including Grand Strand Brewing Company, Crooked Hammock Brewery, The Avenue at Broadway at the Beach, Twelve 33 Distillery, 44 & King and Tidal Creek Brewhouse, all opening since mid 2019. Bar Louie and Melt also recently opened in the city.
A new grocery-anchored shopping center, Coventry Marketplace, appears headed for Myrtle Beach's South Strand neighborhood. It is expected to feature a 47,000 square-foot anchor grocery store. Elsewhere, a three-story mixed-use complex on Ocean Blvd. in downtown Myrtle Beach, called the Gateway Galleria, will house 18,000-square-feet of retail, restaurants and bars, a fitness center and condos on its second and third floors.
Tanger Outlets on Highway 501 in Myrtle Beach added four stores in November 2020: Victoria's Secret, Sparkles, Toy Town and Beef Jerky Experience. The Myrtle Beach Mall near Bass Pro Shops on North Kings Highway plans a $150 million redevelopment that will feature new retail, bars and restaurant space. It will be renamed "The District."
In Columbia, in central South Carolina, outdoors retailer REI opened a location in the city's BullStreet District in mid-August after a several-month delay due to COVID-19 complications, giving the redevelopment of former Department of Mental Health offices its first major retailer. An outpost of the Iron Hill brewpub chain, as well as a Starbucks, are slated to join the development in 2021.
Extreme discounter Crazy Cazboy's opened its first Columbia store on the city's near east side in November. Owner John Cassimus describes the retail membership concept as "Black Friday, every day." Merchandise includes Apple products, name-brand apparel, snacks and drinks by the case, sporting goods, health-and-beauty products and more.
Also debuting in the Columbia market is the new cafe-style breakfast and lunch restaurant, The Hideout, featuring salads, croissant sandwiches, quiches and coffee drinks. Owner Laurent Prescelti owns the new River District restaurant in West Columbia.
East Bay Deli has opened its fifth store in the Columbia market with a 3,200-square-foot lease at the historic, newly renovated Parkland Plaza. The New York-style deli will soon be joined at the center by Food Lion, which is opening in one of the former grocery spaces of BI-LO in early 2021, it said.
In Sumter, west of Columbia, at least four new tenants are coming to the redeveloped Gateway Plaza at the intersection of Broad Street at Alice Drive. They are Ross Dress for Less, Ulta, Five Below and Chipotle, according to owner Woerner Equity Group.
And in Florence, northwest of Sumter, the iconic Buc-ee's, a Texas-based chain of mega-size travel centers sporting hundreds of proprietary retail and deli items and a lengthy fast-food menu, opened its first-ever South Carolina location in November. The 53,000-square-foot store at 3390 N. Williston Road and I-95 in Florence, has 120 gas pumps.
Ready to bring some innovative small business energy into your own retail spots? With a free demo from Retailsphere, you'll see how our powerful database can help you fill any vacancy. Schedule a demo today.
Many retailer databases crowd the market but none provide data as complete and reliable as ours. Retailsphere works hard to offer the most complete retailer profiles designed with you in mind. Whether you're a shopping center owner, landlord, commercial real estate broker, developer, or something else entirely, we provide the data you need to fill your vacancies with the best retailers as quickly as possible. Sign up for a no obligation demo today.