As more retailers return to pre-pandemic operations, shoppers are ready to return to brick-and-mortar stores. A recent decline in online retail sales nationally signals retailers should prepare for an influx of in person shopping and a chance to strike while the iron's hot.Here are 3 types of retailers to watch in 2021 and the small changes that will help them thrive.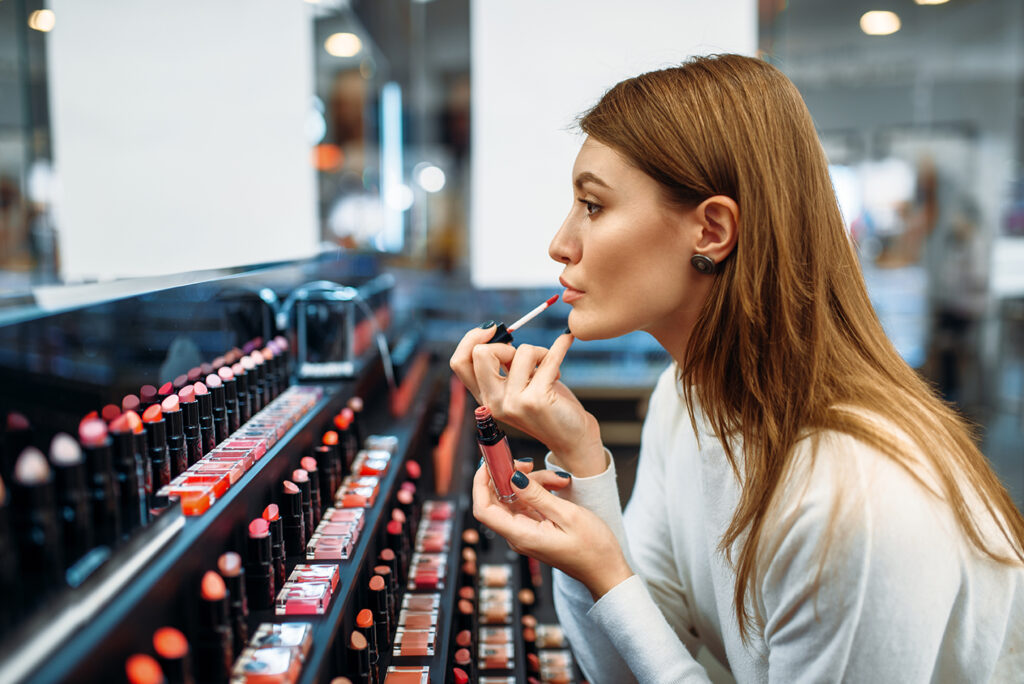 Beauty
When the masks come off, everyone wants to look their best. Though 2020 was the year of keeping it casual, many people doubled down on self-care in the form of increased skin and body care routines. All those hours spent watching TikTok and YouTube tutorials are set to be put into practice this year.
While certain brands, like Sephora, took a hit when they fumbled managing store closures and laying off sales staff early in 2020, they're ready for a comeback. For example, both Sephora and Ulta will open smaller, in-store shops within larger retailers (Kohls and Target, respectively), and both are poised to open more locations this year.
Athleisure
E-commerce has been growing by leaps and bounds for years, and 2020 was a year of online shopping like no other—especially for comfortable and functional clothing. But, as they say, absence makes the heart grow fonder, and retailers expect consumers to return to in-store shopping with a vengeance.
Brands like Athleta, Lululemon, and Fabletics all have expansion plans. And they won't just be selling leggings. With so many possible storefronts available, the brands plan to open unique stores that encourage community and experience with in-store classes, special shopping days, and—in the case of Lululemon—special storefronts for their in-home fitness option MIRROR.
Discount
Retail may come roaring back, but unemployment and uncertainty will still play a huge part in buying decisions for the near future. Discount retailers will be there for shoppers looking to spend on a budget, and the nature of their business means shoppers need to shop in person for the best deals.
TJ Maxx and Burlington are set to open stores this year, selling discounted apparel and home goods. Burlington, long known for its warehouse-type stores, will open smaller footprint spaces with more curated items. Home Goods, a sister brand to TJ Maxx, will also open a whopping 700 stores over the next two years.
Though the long-term impact of the pandemic is still a mystery, these retailers (and many more) have high hopes for the future. Trends all point to slow but steady recovery as well as strong demand from shoppers to get back into the real world.
If you want to keep an eye on the latest retail trends, expansion plans, and retailers looking to grow in your area, check out Retailsphere. Our specialized tools allow you to quickly match your dream tenants and know right away if they're a good fit for your vacancies. Schedule your demo with Retailsphere today, and see it in action.