It's been a long, tough road back for the retail sector, which struggled even before COVID-19 accelerated consumers' reliance on e-commerce. But with weaker players purged — and landlords right-sizing rents — for the first time in years, retailers are opening more stores than they're closing. Based on outreach by the Retailsphere research team, it is estimated that 60% of all retailers are planning on some sort of expansion. Recent figures from global retail think tank Coresight Research support this too, reporting that U.S. store openings were up 45% year-over-year as of July 2021.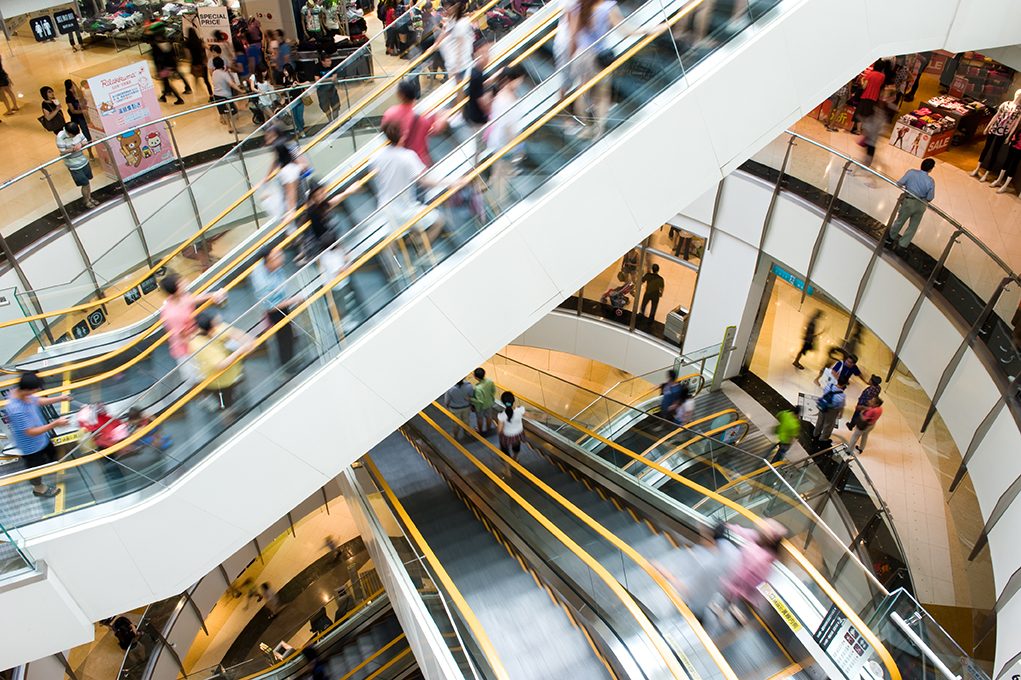 Still, some long-standing trends persist. Grocery, convenience and value dominate the list of chains that are growing. Perhaps to accommodate working from home, or customers sick of their current home's décor or the spike in new home purchases, furnishings retailers also are undertaking major expansions.
There's been a lot for us at RetailSphere to track from quarterly and annual reports and news releases from regional, national and international retailers. As you'll see from the list below, some companies are opening a handful of stores; others are expanding by hundreds. But we believe that they all offer opportunity.
Aldi
The German value grocer announced in February that it would open 100 stores in 2021, largely focusing on Arizona, California, Florida and the Northeast. With more than 2,000 stores across 37 states, Aldi is on track to become the third-largest grocery retailer in the U.S. by store count by the end of 2022.
Burlington Stores
This retailer isn't just about coats any more. With 784 stores as of May 27, the discounter has doubled its original expansion plan from 1,000 to 2,000 outlets by opening 100 units a year.
Dollar General
The deep value giant plans some 700 new stores (including two new formats) this year.
Dollar Tree
The retailer plans 600 new units this year, consisting of 400 Dollar Tree units and 200 Family Dollar stores.
Foxtrot Market
The upscale corner store and café with a focus on delivery plans 50 new stores in gateway markets. Existing units in hometown Chicago, Dallas and Washington, D.C. will be joined by locations in New York City; Austin and Houston, Texas; Boston, Miami, Los Angeles and other metro metropolitan areas. With eyes towards rapid expansion, the company currently has 12 stores with plans to open nine more locations by the end of 2021. Newer units will feature a larger café area for eat-in dining, say published reports.
Sprouts Farmers Market
The natural grocer plans 20 new stores this year, half of them in Florida. Many will be in a smaller format.
Target
After a record-breaking 2020 in terms of sales, the discounter will accelerate its store openings from 30 (all but one in its small format) last year to 30 to 40 annually, with a focus on urban locations, college campuses and densely-populated suburbs.
Tractor Supply Company
The rural lifestyle retailer plans 80 new stores this year, 32 of which debuted in the first half.
Interested in other expanding retailers? Our recent infographic, based on Retailsphere's research & outreach, confirms expansion of several other retailers including, Publix, Trader Joe's, Nekter Juice Bar, Crumbl Cookies, Blue Bottle Coffee, Which Wich, Dave's Hot Chicken, and Family Dollar. Find the graphic here.
Don't just rely on this, an other, Retailsphere blog posts for expansion data. Sign up for a demo today and get access to our full database and research team to find better and longer last tenants today.