Vegan is considered a voluntary diet choice, but it's not just the fad diet of the year (I'm talking about you, KETO). Veganism is a lifestyle, and it's popularity is expanding rapidly. Based on the desire to be more conscious of food sources, compassionate to animals, and overall wellness are just some of the key aspects to a vegan diet. The vegan restaurants below have more than one location, deeming these vegan restaurants savory enough to multiply their offerings.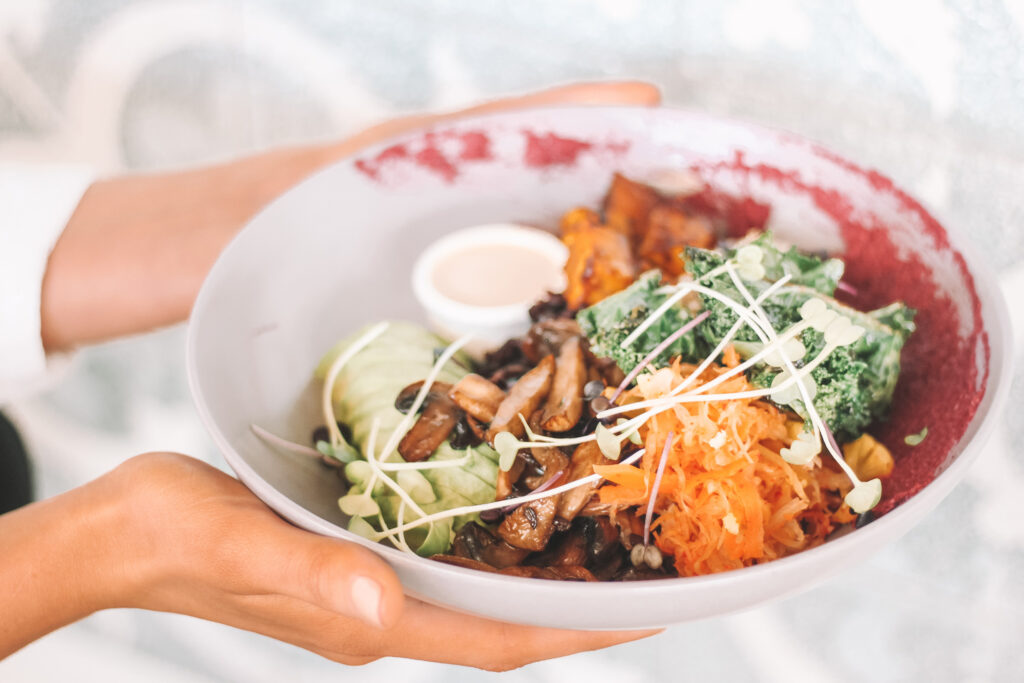 Whatever the reason, the vegan trend is growing widely in the United States. Every state has at least one vegan restaurant, with other metropolitan cities hosting them by the dozen. A number of people change to a vegan diet for health concerns or illnesses. Others may choose the vegan diet to lose weight.
Based originally on traditional Vietnamsese cuisine, Âu Lạc has evolved by adding new flavors and ingredients to offer their guests plant-based and vegan dishes with options for gluten free. The menu items at Âu Lạc, delicately prepared and presented, resemble vegan art on a plate.
Located in Los Angeles and Fountain Valley, this classy restaurant is focused on organic, naturally sourced ingredients for the finest vegan dining experience.
An all vegetarian-vegan cuisine, Green serves comfort food honoring vegetables. The dishes are developed with an aim to please all, including non-vegans. Chef Damon Brasch's love for food translates on the plate to create a simple, yet perfectly delicious new brand of vegan cuisine.
Green offers two locations in Phoenix and Tempe, Arizona.
Detroit Vegan Soul, with locations on the east and west side of Detroit, is driven to provide vegan cuisine to all diet preferences. Focused on sustainability, Detroit Vegan Soul partners with local food providers from beginning to end, sourcing seasonal organic ingredients to delivering the food waste to farms to use as compost.
Beginning as a meal delivery and catering service, Detroit Vegan Soul grew by demand based on the local love of vegan options.
Serving up comida and cocktails, JaJaJa Plantas Mexicana is inspired by the comfort food of Mexico with a transformation fit to please vegans and non-vegans. Traditional Mexican street food might have been a temptation before, but JaJaJa found a way to harness the flavor of street food, elevate it by using plant-based and the best of local ingredients to create refined, fresh dishes with just the right Mexicana flavor.
Is your local demographic craving more vegan restaurant options? Researching and reaching out to just the right potential tenant is tedious and often unfruitful. Allow a Retailsphere professional to show you how to discover the perfect tenant using streamlined data and user friendly software. Schedule a virtual meeting here.