Baked into the American DNA is an Italiano based concept: pizza. After innovators knead it, tossed it, topped it, the American pizza was born. Sure, hamburgers and hot dogs claim to be national foods, but more people celebrate a weekly pizza night (or two). Pizzarias proved to be more covid resistant than other restaurants.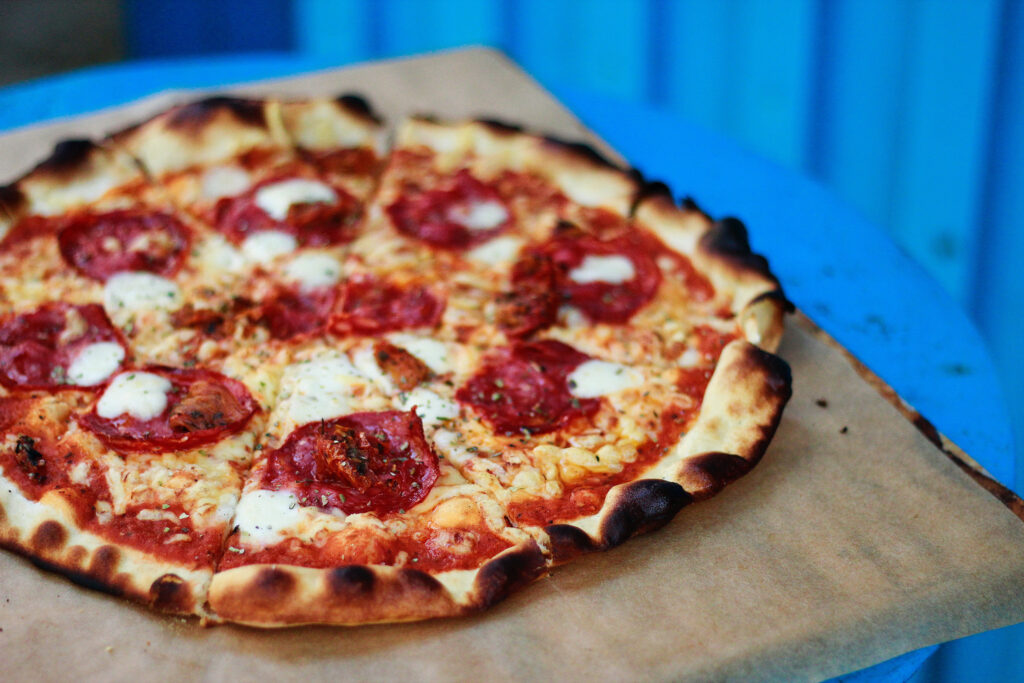 While other restaurants scrambled to make carry out and delivery options possible, pizza has been put in a box since 1985. With continued uncertainty regarding the pandemic, it's safe to say pizza places will still be pushing out pizzas perfect for carry out or delivery.
Grab a slice of these praiseworthy pizza establishments serving up savory pizzas (and retail success). Each with more than one location, their continued success may merit additional locations.
2 locations
Little York Tavern & Pizza just opened a new location on October 1st in Kettering, Ohio to add to the first location in Dayton. Their famous thin crust pizza has been a local favorite for 25 years, and their classic recipe hasn't altered a bit. Combine their superb pizza with a place stacked with regular trivia nights and always live music. These daily happenings are made possible by the outdoor bar and large patio, if weather is permissible.
16 Locations (plus 3 carry-out only locations)
Stubborn belief in doing things right, no shortcuts, is the mantra of Buddy's Pizza. Peppered throughout the state of Michigan are 16 full service Buddy's Pizzas with an additional 3 locations for carry out only. "There's a reason we've stuck around. Times may change, but our standards never have. This means using only the best ingredients, built by hand with recipes perfected over 5 generations." Buddy's Pizza crafts true Detroit style pizza: square, soft and airy dough, aged and seasoned pans for that character crispy extra thick crust, legit Wisconsin cheese and sauce on top.
7 locations
Baking and cranking exceptional artisan pizzas is a given, but Slim & Husky's Pizza Beeria takes it a step further by creating a place for the community. Influenced by hip hop and the desire to energize the underserved communities with employment opportunities, Slim & Husky's is set to uplift the locals.
"We just want to be a part of this street as much as possible and continue to develop and have a footprint in this community." -Derrick Moore, Partner
Slim & Husky's is a place where the pizzas pack bold flavors and the establishment is packed with well-being for the community. Stated well on their site, "Our food is like our business: it's a big melting pot. Every taste and every person is welcome."
2 locations
Illinois based, Pequod's serves their signature, deep dish covered with mozzarella and toppings to the edge (no margin for crust, cover it all!) to create that choice caramelized crust. Pequod's strikes a harmony between gooey and crispy. One slice alone will quench the hungry pizza beast, thanks to the hearty toppings. Don't wait too late to pop into Pequod's Chicago or Morton Grove location. It is always bustling, but worth the wait.
3 brick and mortar locations and 2 trailers
Detroit Style pizza…. in Texas? Via 313 founders and brothers Brandon and Zane Hunt opened a small, nondescript trailer to share and serve the Detroit style pizza of their youth in Austin, Texas. Via 313 now has 3 brick and mortar locations and 2 custom pizza trailers, all in Austin, Texas. There are two new locations planned for Cedar Park and Round Rock. Expansion doesn't stop there. The next planned locations are San Antonio, Houston, Dallas, eventually making the moves to Utah, Oklahoma, and Colorado. Loved by local Texans for their classic Detroit style pizzas with caramelized crust, cheesy, sauce on top, square shaped pizzas, Via 313 will one day share that love with the rest of the nation.
The task now is to go grab some pizza. Right now. I did. And then, get back to work! Look at the vacant spaces that could be filled with a thriving, multi-unit pizzeria. Yeah, you could eat more bombastic pizza AND have a flourishing tenant if you had a place like the ones above in your vacancy. Take a look through a virtual demo with one of the Retailsphere professionals to see how you can fill your unoccupied location with a kickin' it, multi unit pizzeria.