Food halls are trending. If you've never heard of a food hall, don't be so quick to pass it off as your everyday food court, because they're so much more than that. Food halls are filled with unique, local restaurants with food made from scratch. Some even feature dessert stops, butchers, bakeries, markets, shops and more. They've been around for years, but have recently begun gaining more traction. Below are a few of our favorite examples of utilizing retail space in a fun and successful way.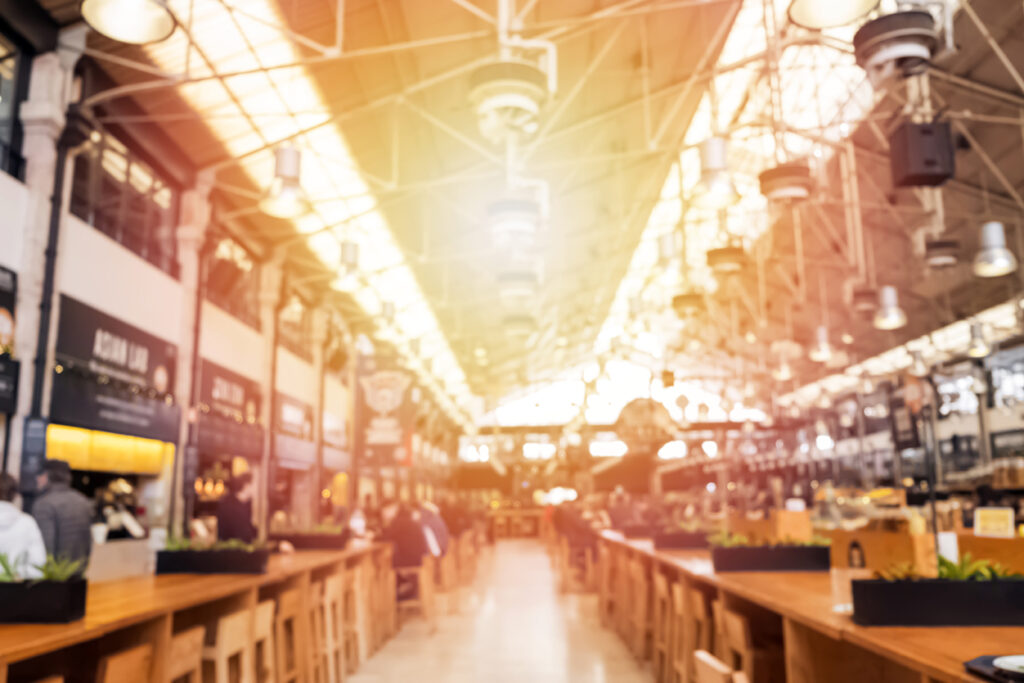 Chelsea Market (New York City, NY)
NYC locals and tourists alike can't get enough of Chelsea Market. This food hall is iconic amongst foodies, and there's a reason for it. It features various local restaurants, dessert spots, coffee stands, and more that keep customers coming again and again. Oh, and let's not forget the markets, stores, and art attractions.
This unique food hall calls themselves an "exploratory food court." It features six rotating kitchens, and the chefs experiment with different culinary concepts. Customers are always looking forward to the next restaurant rotation, and keep coming back for new eats to try.
The Faneuil Hall in Boston, Massachusetts has been around for 40 years and is the largest food hall in the United States. The food hall has over 100 restaurants, cafes, bars, and more. Similar to Chelsea Market, it also has shops, and is a spot for local events and entertainment.
Grand Central Market (Los Angeles, CA)
The historic Grand Central Market opened in 1917 and has been a local favorite ever since. Like most food halls, it features a variety of local restaurants, shops, and more that people can't get enough of. People love meeting up here for coffee or drinks. Part of what makes this food hall so popular is the community events it holds such as rooftop concerts, trivia nights, and more.
Revival Food Hall (Chicago, IL)
The Revival Food Hall takes pride in featuring all local dining. The food hall includes 15 fast-casual stalls and even has grab-and-go options for well-known sit-down restaurants. The food hall doesn't limit itself to restaurants, either. It also has bakeries, cocktails, coffee, books, and records.
If you can't tell from our list, food halls are a big hit. If you're looking to fill a vacant retail space, you may want to consider opening one up.
If you want to keep an eye on the latest retail trends, expansion plans, and retailers looking to grow in your area, check out Retailsphere. Our specialized tools allow you to quickly match your dream tenants and know right away if they're a good fit for your vacancies. Schedule your demo with Retailsphere today, and see it in action.
Schedule a demo today for your personalized walk through and take your first step to ordering your next prosperous tenant.