The 2020 pandemic started with a virus and quickly made changes to almost every aspect of daily life. And even while facing the same foe, state governments have had vastly different approaches to how to handle the virus. We look at which states are seeing a retail rebound and why.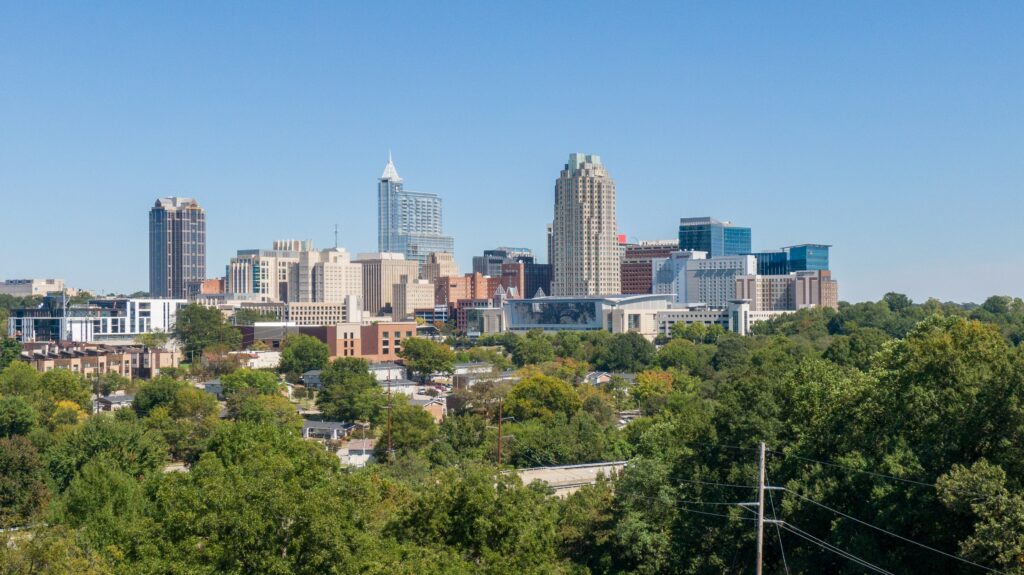 In a post-COVID world, most are ready to get back to "normal," but not all states are ready to come roaring back. The Rich States, Poor States Index ranks the economic outlook of all 50 states, and Utah, Florida, Oklahoma, and North Carolina all ranked high on the list.
We're taking a deep dive into these states to figure out what's making them competitive in 2021, even when the answers can be quite controversial. Here are the 3 trends we identified:
Population Boom
Hundreds of thousands of people fled from urban centers, especially along the coast, last year. And while all of the states on our shortlist did see an uptick in population, they didn't top the list in out-of-state move-ins (that would be Texas).
However, what is interesting is the long-term trend of these certain states' growth. Since 2019, net migration in Utah has overtaken natural growth as the state's main source of population growth. North Carolina and Florida have also seen sustained rapid growth over the last 3 years, charting in the top 5 fastest-growing states in the nation.
Why is this important? While many states are floundering to support the influx of migrants, these states were somewhat primed and ready to absorb this new wave of move-ins.
While local housing markets, school systems, and other local resources are becoming overwhelmed across the country, this slight advantage may be one reason that these economies are bouncing back quicker than others.
Open For Business
Could Florida Man actually be doing something right for a change? Florida is well known for spring break beaches, theme parks, and yes, quirky residents, but the economic outlook for Florida was ranked second for a reason.
Florida faced a lot of flack as locals and travelers alike flooded the beaches and bars at the height of infection rates last summer. But while COVID cases may have remained up, so has Florida's tourism. For example, huge money-makers like The Walt Disney World Resort were able to come back—albeit with restrictions—fairly quickly in Florida, while similar parks in California took over a year to reopen.
Utah also opened up gyms, indoor dining in restaurants, and other retailers earlier than many other states.
This dependence and defaulting to the health of businesses has given these states a head start in getting back to normal.
Specific Legislation
Oklahoma lawmakers have been vocal about their desire to make Oklahoma a top 10 state, and legislation is doing the work to support that goal. For example, the Oklahoma Bounce Back Assistance Program launched in 2020 successfully helped support diversity in the economy, and expansions have also recently been announced.
North Carolina has also introduced laws meant to lessen the burden of a very lean year. North Carolina Senator Paul Newton introduced legislation to cut North Carolina's income tax to 4.99%, as well as reduce franchise tax.
Legislation changes like these, mitigating mandatory lockdowns or enacting specific laws protecting and promoting small business and retail, seem to be indicators of which states are doing better rebounding back post-pandemic.
While these 3 trends are boosting the economies of certain states, the opposite can also be true. For instance, Wyoming was also ranked high for its economic outlook, intense population growth has caused huge problems in the state as resources and locals are overwhelmed and ill-prepared for the changes.
Although growth seems inevitable, it remains to be seen what effects this intense time period will have on the country long-term.
Looking for specifics around expansion in retail, and market trends, no matter where you live? Schedule your free Retailsphere demo today, and get a closer look at what's happening in your neck of the woods.