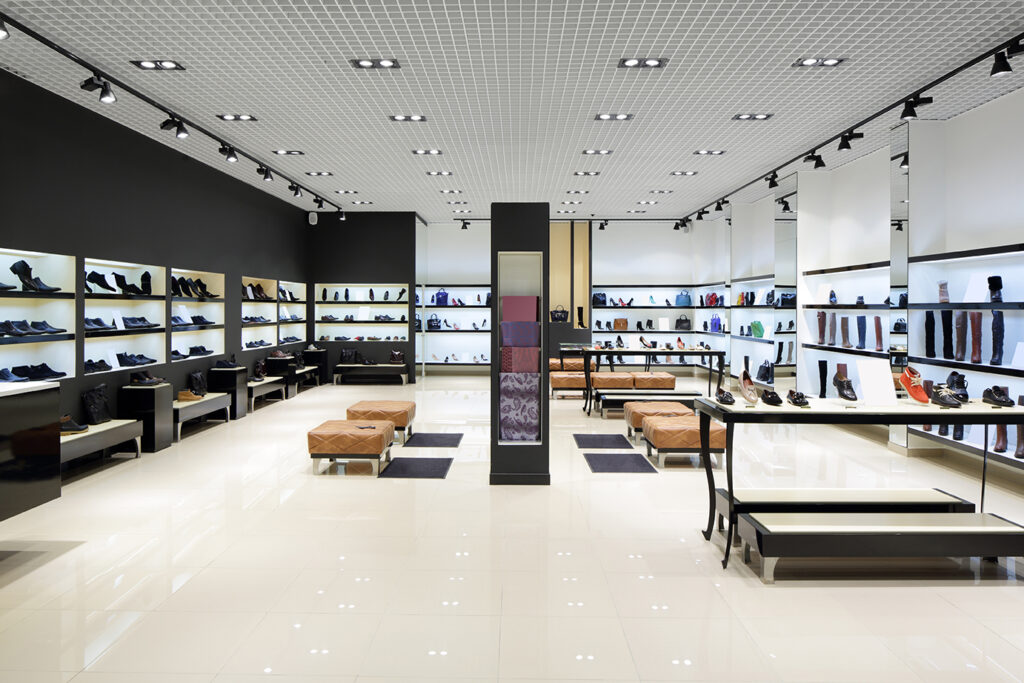 Luxury retail has been a haute ticket of late. In fact, strong growth in the high-margin luxury segment has been sustenance for the industry during the so-called "retail apocalypse." In 2019, luxury rose above other non-commodity, non-discount retail, growing 4% year-over-year to about $309 billion, according to a Bain & Co. Luxury Study.
Luxury customers aren't bargain hunters and they typically shop for experiences and premium "white glove" customer service, plus seek highly-regarded, dependable brand names that they associate with exclusivity.
The world's top luxury retailers remain in an elevated class. With a profit margin of about 30 percent, Louis Vuitton is the globe's highest valued luxury brand, sporting high-end leather goods, handbags, jewelry, shoes, trunks, watches and accessories, most emblazoned with the famed LV monogram. Louis Vuitton, which has 460 stores, tops Forbes' 2020 "most valuable brands index," with an estimated value of nearly $40 billion.
With the addition of celebrity designer Virgil Abloh as menswear artistic director, and collaborations with cult street-wear brand Supreme and Master & Dynamic for wireless earbuds, Louis Vuitton continues to reach out to Millennial luxury shoppers as well as new audiences. The retailer's parent company, LVMH, also owns Christian Dior.
With total annual global revenue in excess of $90 billion dollars and 550 stores, Gucci remains a luxury juggernaut hot on the tail of LVMH. Gucci has had an exceptional run, enjoying a 9.3% compound annual growth rate (CAGR) over the past 10 years. The Italian brand, famous for fashion and leather goods, is ever on luxury consumers' minds: the brand is discussed, on average, more than 11 million times monthly on social media, according to online data.
Gucci and Louis Vuitton aren't the only 2 luxury retailers to rank among the world's most valued brands for the past 20 years, according to consulting/marketing firm Interbrand. Another revered luxury retailer, French fashion house Chanel, boosted its estimated value by $1 billion to $9 Billion in 2019, despite a minimal e-commerce presence, said Luxe Digital. (Current estimates put luxury e-commerce sales at only 4 percent of luxury goods revenue, according to PYMNTS.com.)
The privately held Chanel, known for celebrity and narrative-led ad campaigns, is famous for its Chanel No. 5 perfume and the iconic Little Black Dress. Besides apparel and fragrances, Chanel sells watches, handbags and accessories. In late March 2020, shoppers formed a long queue outside a Chanel boutique in Shanghai, just as retail was re-opening in China, the New York Times reported.
No luxury brand list can be complete without Swiss luxury watch manufacture Rolex, which is as much a phenomenon as it is a retailer. The firm is celebrated as the world's most renowned and reputable manufacturer and seller of timepieces. Vintage and rare Rolex issues continue to spur fascination with the brand, which enjoys strong aftermarket interest and robust pricing.
In late 2019, a Rolex Daytona that was owned by actor/racer Paul Newman became the most expensive watch ever sold at auction, netting $15.5 million at auction in New York. Top sports celebrities, including Roger Federer, Tiger Woods and Lindsey Vonn, promote the brand, which is the official timekeeper for the four tennis Grand Slam events as well as for golf's PGA and European tours.
Christian Dior, more commonly known today as Dior, remains steadfast among the world's top luxury retailers. Dior designs and sells leather goods, fragrance, makeup, skin-care products, fashion accessories, footwear, jewelry and watches. Its Christian Dior Couture division, where art meets fashion, continues to elevate the brand. The Dior label remains largely for women, the retailer is pushing more menswear and accessories into its 220-store chain, and online. Both profit and revenue for Dior rose a stout 15% in 2019.
While the COVID-19 crisis may shake out the some of the weaker luxury retailers, don't look for the above stalwarts to disappear soon. Luxury consumers tend to compare their shopping experience to the difference between watching a top-flight Broadway show and stating home watching television.
Following re-opening of stores in Asia, luxury sales, at least anecdotally, are starting to bump up again, retailers say. Globally, Chinese customers account for a little over a third of total luxury purchases. After the 2008-2009 recession, these consumers still spent big even as Western demand softened. Given travel restrictions, any such assumptions remain difficult to make in the near term, however.
The fastest luxury growth categories in 2019 were jewelry and shoes (9%) and leather goods (7%). Looking forward, the Bain survey indicates that about 80% of luxury customers prefer socially responsible brands, particularly Millennials, another indication that authenticity and transparency will be critical to tomorrow's luxury retail consumers.
Is your shopping center or vacant retail space located in an area that could support a new luxury retail store? Will people be eager to line up outside of a new Chanel store, similar to those consumers in China? Let Retailsphere help you find the right luxury retailer for your space. Schedule a demo today and let our team show you how simple your retailer search can be.