Physical retail locations competing with ecommerce evolved dramatically since the coronavirus entered our lives. Concepts such as mixing physical retail with ecommerce platforms proved necessary for most current retail brands. Curbside and delivery are also essential to continued success. However, that might not be enough to keep shopping malls alive. Malls that have thrived have been epicenters for experience retail. . For a customer to enter a physical store, they will expect more from their shopping experience.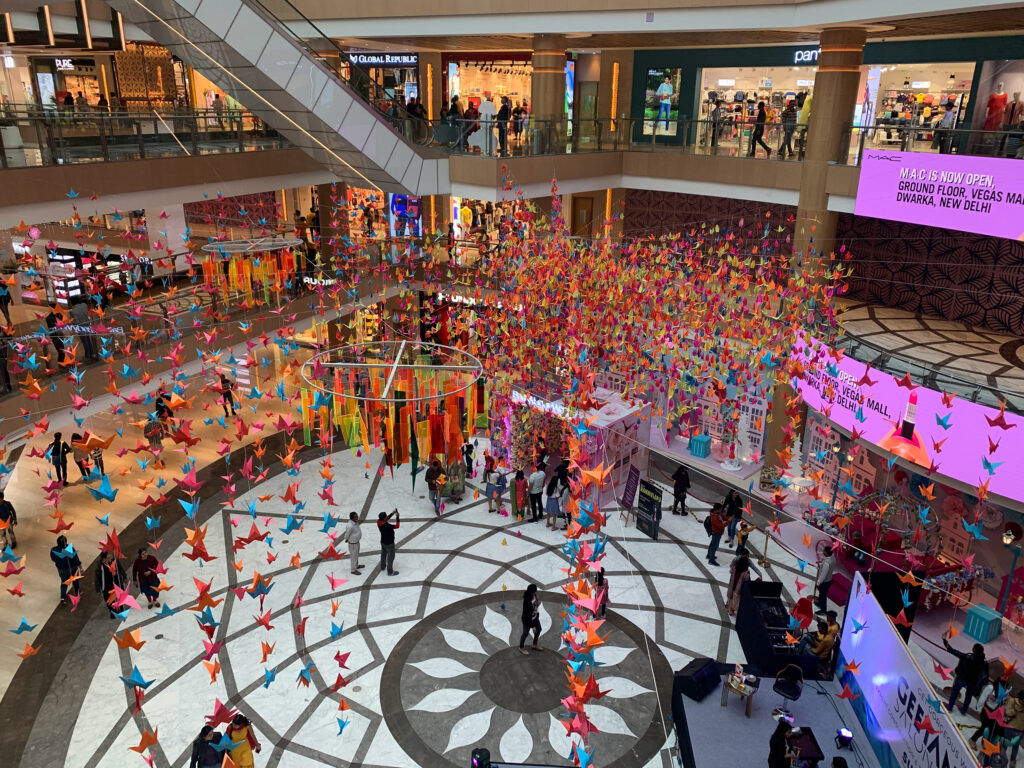 Positioned in the heart of downtown Salt Lake City, City Creek Center is the best performing and most unique shopping center in Utah. Built as an indoor/outdoor shopping center with a retractable roof for inclement weather proves to bridge the best of indoor and outdoor malls. True to the name, a small creek runs through the indoor hallways of the mall. Expect to find the best of the luxury brands beside local, high-end boutiques.
Well-behaved pups and their human parents are also welcome to the center. A long list of retailers welcome pets into the store, some leaving water bowls outside the front of the shop for pets to replenish their thirst from a day full of shopping. Demand to become a tenant at City Creek Center is high, resulting in little to no vacancies.
Combining shopping with modern art curated from internationally acclaimed artists, NorthPark Center in Dallas offers an artful, breathtaking retail experience. Modern art is displayed throughout the mall's common areas, inside and out. Take in the sight of Mark di Suvero's grand 48 feet tall Ad Astra, the largest indoor piece by the renowned artist. Visitors can follow the art tour mapped out to view all the pieces while simultaneously shopping. NorthPark welcomes more visitors than most conventional art museums. Naturally, luxury retail brands fit in well to the artistic atmosphere. Louis Vuitton recently expanded its presence in NorthPark. The high end brands alongside modern pieces of art beckons back visitors searching for beauty to behold (and buy).
Winter holidays in Florida may not promise the snow, but Aventura Mall can certainly promise the magic of the holidays. Nestled between Miami and Fort Lauderdale, Aventura Mall is celebrating the holidays bigger than ever. The beloved Aventura Station is the largest model train in Florida, and lovingly built and installed over 5,000 hours. Aventura Mall welcomes Santa and the Grinch. Santa resides in Santa's Workshop with larger than life 13 feet tall candy canes, 12 feet tall toy soldiers, and a 5 minute light show every hour.
Guests visiting the Grinch will find him in the recreated Grinch's cave called "The Grinch's Grotto". Bring a 39 ½ foot pool (or maybe just 6 feet) to maintain social distancing protocols. Also sprinkled throughout the mall are bushes playfully trimmed into reindeer waiting for a passerby to take a photo. Other Instagram worthy photo ops are next to the Santa's sleigh or the 8 feet tall Menorah. Brimming with holiday festivities and events, Aventura continues to be a sought after shopping destination for locals and travelers alike.
The South Coast Plaza in Costa Mesa, California must be one of Santa's most magical spots, because Santa is in two places at once! Waving merrily from his sleigh behind protective glass and surrounded by decor reminiscent of "It's a Small World", Around the World with Santa will bring a little extra cheer to shoppers passing by. For a more personal meet and greet with Jolly Ol' Saint Nick, guests can visit him (weather permitting) in Santa's Outdoor Wonderland. Near full capacity, the South Coast Plaza brims full with fine dining, the very best of the luxurious brands, and trendsetting local boutiques.
A leader in luxury, Scottsdale Fashion Square's success and continued expansion has hardly been slowed down by the pandemic. New renovations, additions, and redevelopment advance as the shopping center flourishes with shoppers seeking the high end. New designer up-scale stores include Saint Laurent, Dior, and Golden Goose. Holiday hours extended, Fashion Square proves to be keeping busy during the holiday season. Near or far for the holidays? Scottsdale Fashion Square also has a downloadable Holiday Santa Kit for make-at-home crafts.
Many retailer databases crowd the market but none provide data as complete and reliable as ours. Retailsphere works hard to offer the most complete retailer profiles designed with you in mind. Whether you're a shopping center owner, landlord, commercial real estate broker, developer, or something else entirely, we provide the data you need to fill your vacancies with the best retailers as quickly as possible.
Has the COVID storm wrecked your shopping center? Little ma and pop shops that couldn't survive the mandatory closures and national brands fallen into bankruptcy may have caused considerable empty spaces in your portfolio. The good news is there are local shops and big name brands that are thriving amid the pandemic. Retailsphere can help you find the right tenant for your retail vacancies. Schedule a 20 minute virtual meeting to begin rebuilding your successful tenant mix.