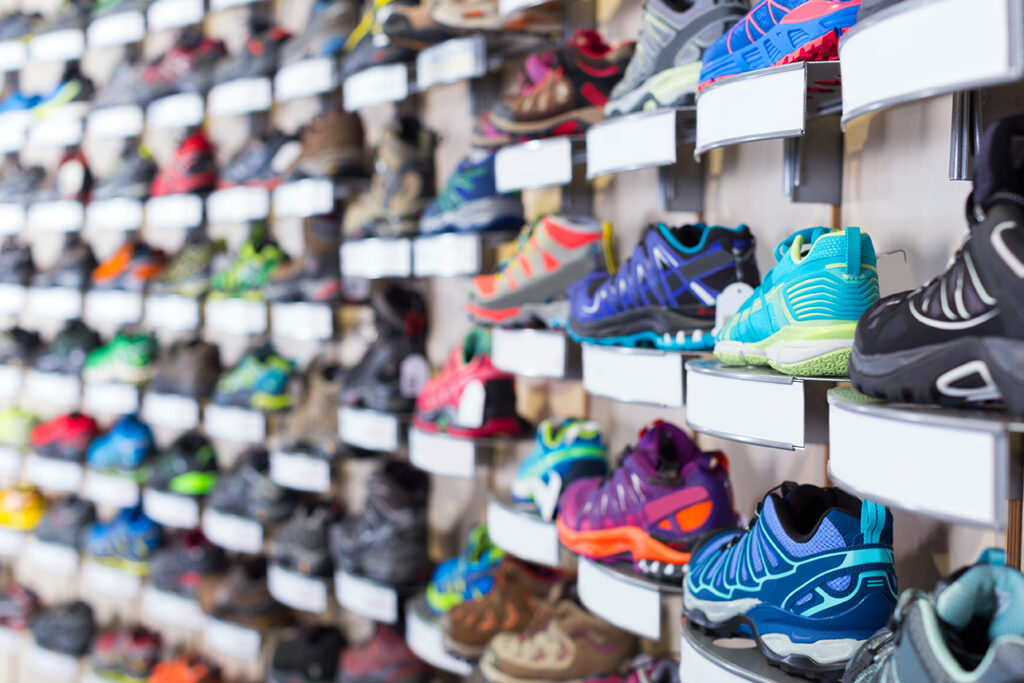 No matter how easy and innovative online shopping becomes, it can never replace the tactile experience of shopping in person. And when looking for a perfectly balanced fishing pole, the right amount of legroom in a kayak, or the just-right weight of a base layer jacket, nothing beats trying it yourself.
Outdoor enthusiasts are spending more time and money than ever at stores catering to their favorite hobbies, especially with social distancing in place. Let's take a look at the segment as a whole for insight into what's working and why.
Growing Fast
Outdoor brands are some of the fastest growing in the nation. These three brands, Camping World, Duluth, and Land's End, are doing particularly well. All three earned spots within the top 20 fastest growing brands from NRF! This is indicative of many brands across the outdoor space, which begs the question of how so many brands in the same segment can find such success.
Outdoor retailers cover a broad range of products including food, vehicles, sporting goods, weapons, and clothing. Some, like Scheels or Cabela's offer a wide variety, while others, such a Camping World with their recreational vehicles, specialize in a particular outdoor niche. With such a wide variety of products, even within a very specific section of the market, these businesses attract customers from miles away who make special pilgrimages for their supplies.
The great news for shopping centers is that these products often build on and complement each other well. For example, shoppers may stop in to pick up a new jacket at Land's End on the same trip to Camping World to get a new accessory for their pull behind trailer. This means that landlords can choose multiple brands across the outdoor segment to broaden visitors' experience and drive increased foot traffic and sales.
Private Labels
The segment also hits a broad range of price points. National brands like Land's End, L.L. Bean, and Duluth all offer premium sportswear you could also wear casually. Shoppers also take advantage of regular sales and discounts on their in-house brands, making them much more affordable than high-end competitors such as Patagonia or North Face. These private labels attract customers looking for a great deal, but still willing to spend good money for quality items.
Sheltering in Place and Outside
The outdoor segment is hitting its stride just as social distancing is making the expanse of the outdoors more attractive than ever. With the new normal of COVID-19 settling in, and the immediate future of gyms and other indoor activities placed on hold, customers are turning to hobbies and entertainment they can safely participate in with their families.
Not only does the pandemic make the outdoors the ultimate escape, but curbside pickups for last minute supplies and gear in the age of sometimes slower-than-average delivery make these local outposts more important and top of mind than ever before.
When some normalcy does return, the outdoor segment provides the ultimate place for browsing. Many outdoor super stores, like Gander Outdoors or The Bass Pro Shop offer interactive experiences where customers can test drive their future purchases. Archery ranges, service stations for boats and ATV's as well as interactive displays of hunting, fishing, and camping supplies turn a casual visit to these stores into much more than window shopping. REI Co-ops even offer community classes on everything from trail hiking to yoga and rock climbing.
Retailsphere can help you track the exciting success and progress of the outdoor retail segment as well as find important information such as average square footage and how much a customer usually spends in-store. Ready to bring a little bit of the great outdoors to your neck of the woods? Our team can help match you with the perfect tenant. Sign up for your no-obligation demo today and see how simple your search can be.