Are you striving to fill vacant space in your shopping center? If so, it may be time to reboot your marketing strategy. Digital and email marketing for commercial real estate can help you reach the right prospects in your quest to fill your space. By leveraging technology, you can eliminate duplication of effort, streamline and accurately focus your marketing. The result? Greatly increased speed of deal flow and leasing cycle and more leads.
Follow these 4 steps to take your retail real estate marketing to the next level.
1. Refine Your Tenant Prospect List
When marketing your property, it can be tempting to cast a wide net, targeting as many retailers as possible. Yet this strategy often backfires, with the majority of prospects overlooking your communications. Worse, yet, you might be inadvertently marketing to tenants that you may be prohibited from leasing to – a terrible waste of time for both sides.
Real estate brokers, owners, and developers tend to have more success when they start with a hyper-targeted contact list. By spending more time on research up front, you can trim your list to a handful of retailers whose requirements match the space you're trying to lease.
Narrowing your target list allows you to take a more tailored, personal approach. You can focus your time on educating prospects on how your space uniquely fills their needs.
Where should you start with your research? You'll need access to comprehensive retailer data, such as their average sales per square foot, as well as what they look for in a space. Their site selection criteria will include demographics, traffic count, square footage, minimum frontage, parking requirements, and much more.
Additionally, you'll need contact information for the site selectors at each retailer so you can reach the right decision-makers with your marketing efforts.
The pandemic accelerated the adoption of digital tools for commercial real estate. While in-person property tours have picked up again, tenants and brokers have become accustomed to vetting properties first with virtual walkthroughs and videos, and efficient and effective use of new technology.
Providing a rich digital experience is the first step in capturing your prospects' interest. Drone footage and virtual tours can help build out your property's digital presence and powerfully showcase its strengths.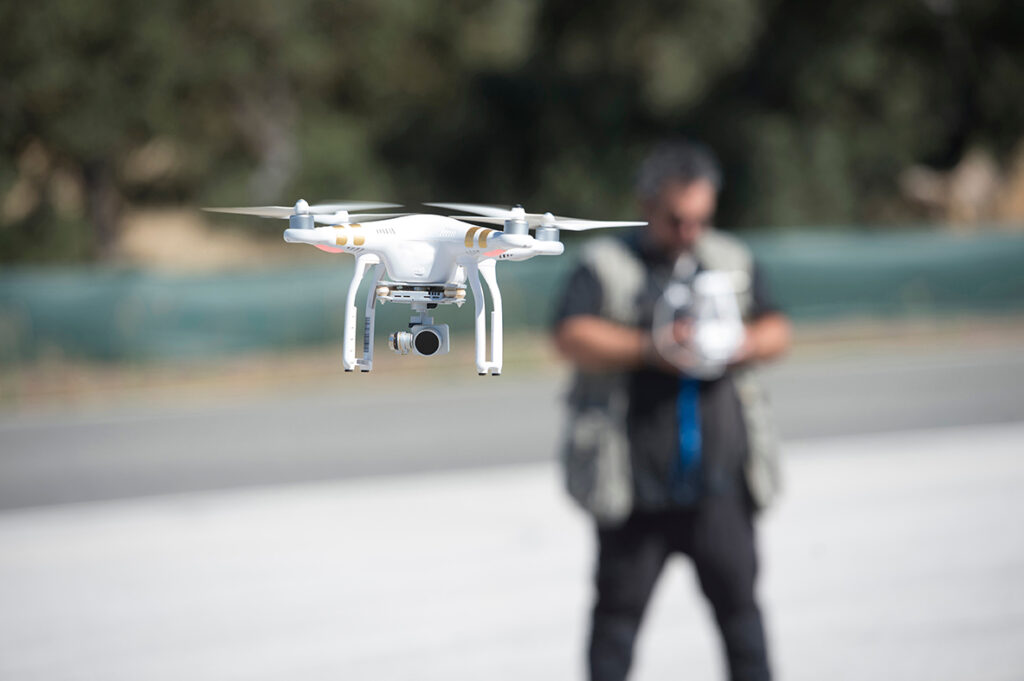 Drones offer the ability to capture high-resolution aerial photos and videos of your retail real estate. The bird's-eye perspective of a drone shows a comprehensive picture of the entire property that cannot be achieved with traditional video.
This gives prospective tenants visual information as to vehicular traffic at the entrance, parking lot usage, and many other visceral cues individual to each site selector, including things like the condition of the roof.
Great drone videos also showcase the overall market as well as other tenants/traffic generators proximate to the site providing a "feel" of the prospective site and its place in the market. Not commonplace as little as five years ago, drone videos are now considered an essential marketing tool for most properties.
Virtual property tours, meanwhile, are best for showcasing individual spaces and amenities. A virtual tour is an easy way to allow your prospects to "walk" the property and truly experience it without a site visit. This is especially important for making it onto the shortlist of out-of-town prospects.
With the right equipment, you can capture drone photography and produce virtual tours on your own. Alternatively, you can cost-effectively outsource the production to a third-party vendor, who can provide valuable "post-production" work such as labeling streets, traffic counts, and many other points of information.
3. Sharpen Your Email Marketing Strategy
Email remains a highly effective tool for connecting with prospective tenants. So how do you make your email stand out in a crowded inbox?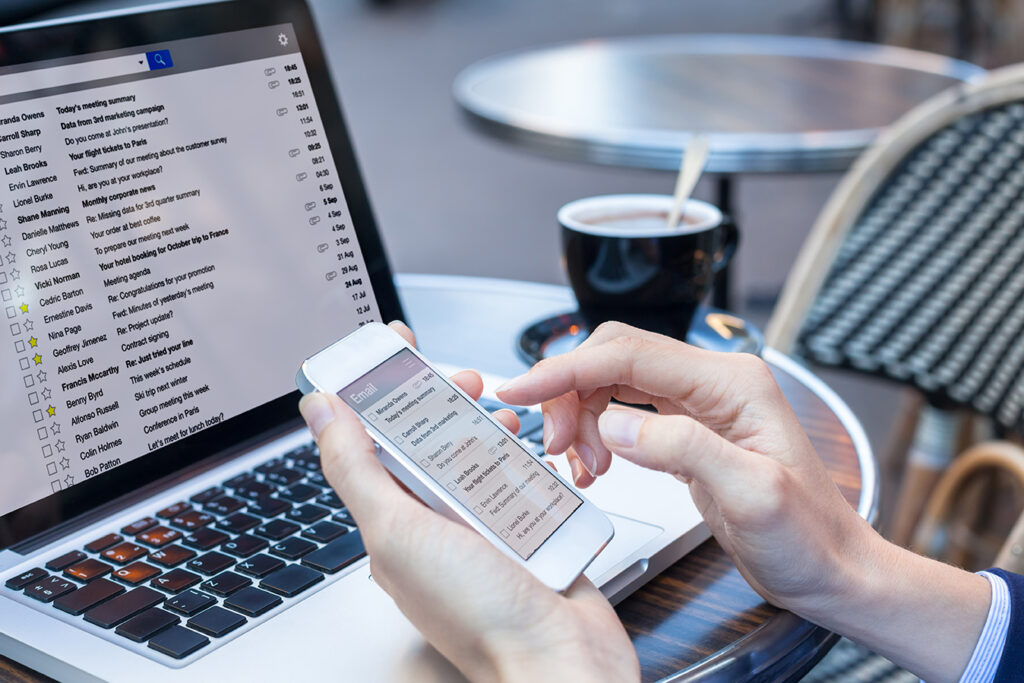 The first step is personalization—and that involves more than plugging the recipient's name into your greeting. When you have a highly targeted list of prospects, you can customize your message to their unique needs.
For example, if your property is ideally situated for a drive-through window, you would highlight that in messages to a quick-service restaurant that is expanding online order and pickup.
Once you've personalized your message, several other factors can make the difference between an email that gets sent to the trash and one that gets a reply.
Consider the following factors as you hone your email marketing strategy:
Attention-grabbing subject line: Clear, concise, and specific subject lines will garner attention so recipients are more likely to open your email.
When marketing a commercial real estate property, you may want to highlight a few of the property's key features in your subject line, such as the square footage, location, or a unique trait. Just don't try to squeeze in every feature—research shows seven-word subject lines get the highest engagement.
Intriguing content: Your goal is not to get a signed lease immediately after your first email to a prospect—although that would be ideal! A more realistic goal is to pique their curiosity so they want to learn more about what your property has to offer, but always include a leasing plan and a labeled aerial photo so the prospect can easily vet the basics.
With that in mind, focus your email content on the top benefits your property offers to a specific prospect. Keep it short and focused, and link to your property's landing page. That will entice readers to click and learn more.
The right timing: The best time to send business emails tends to be midweek, according to studies that analyze open and click rates. However, results vary among different audiences.
You'll want to analyze your marketing emails over time to determine what days and times have the highest engagement. Most importantly, when sending emails with a strong "contact us" message, you'll want to ensure the email goes out at a time when you will be in the office, ready to pick up the phone and respond to inquiries.
4. Track Your Marketing Activity and Customize Follow Up
Once you've captured the attention of a prospect, you don't want to blunder the opportunity by forgetting to follow up. Ideally, you'll want your email platform to be integrated with a pipeline management tool that allows you to manage activity with each prospect.
One of the many benefits of email marketing is that it provides clear metrics on the results of each email you send. Your CRM system will show you who opened your emails and who clicked links within the message. This will enable you to customize a follow-up message depending on their level of engagement.
For example, if a prospect has not opened your prior email, you may want to revamp your subject line or try sending the message at a different time. Conversely, if someone has been opening and clicking the links in your emails, you may want to follow up with an invitation to your property in person.
Leveraging email templates in your CRM system can help you automate this follow-up activity—so you can spend your time nurturing your most promising leads.
Take Your Commercial Real Estate Marketing to the Next Level
In an age when everyone is bombarded with countless marketing messages every day, a thoughtful, personalized approach can help you stand out from the crowd.
Discover how Retailsphere can help you take your commercial real estate marketing to the next level. Book a demo today.