After a year like 2020, it sounds foolish to claim knowledge of what the new year will look like. With the pandemic still causing uncertainty across the country, retailers are leaning in to what they've learned over the past 12 months and how they can bounce back better than ever. And Kohl's is ahead of the game already.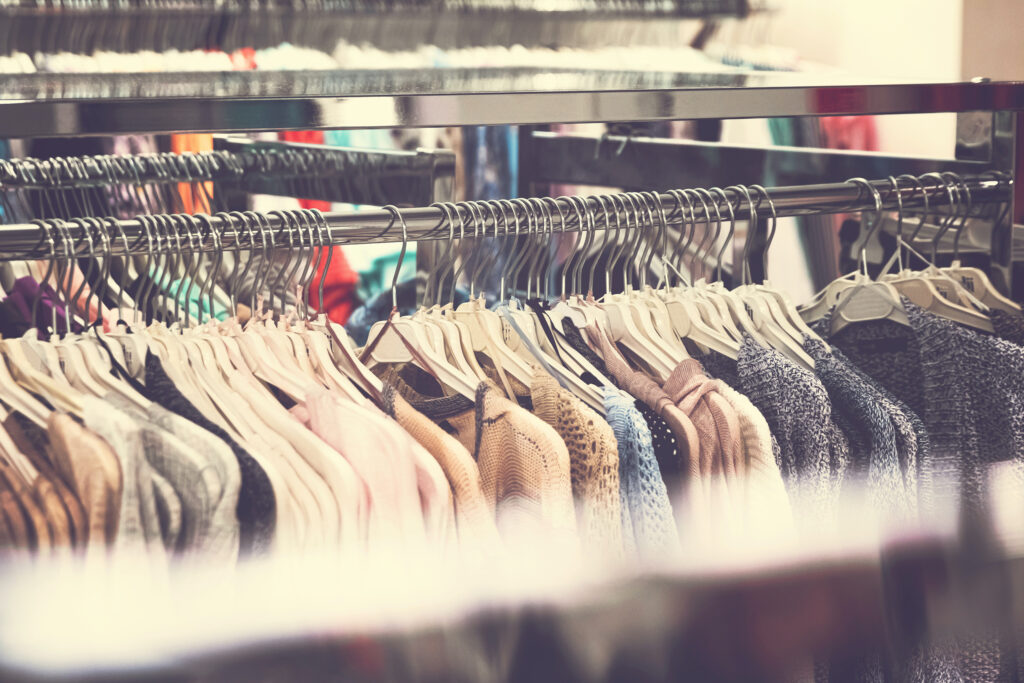 While we don't have a crystal ball, there are distinct trends emerging. Brands are entering Q1 with announcements, innovation, and strategies to attempt a come-back. And there is some good news: brick-and-mortar businesses are seeing an increase in visitors. 2020 ended with a foot-traffic increase up 50% and growing.
After a rough year, Kohl's in particular is preparing to go all-in on 2021. Will they blossom or bottom out? Only time will tell, but they are an excellent example of riding key trends—and just what exactly you should be paying attention to.
Off-Mall Real Estate
Kohl's CEO Michelle Gass was recently quoted calling their "off-mall" locations a huge win for the company. As indoor shopping malls continue to struggle due to health concerns—and years of dwindling traffic—stand-alone retail locations offer plenty of advantages.
Shoppers looking to avoid crowds can generally expect a lower occupancy rate in businesses like Kohl's. Stand-alone locations can also take advantage of easy curbside pick-up options or allow shoppers to get in and out of the store quickly without having to walk through a large gallery space. Individual stores, like Kohl's, can also do more to enforce health guidelines without having to worry about neighboring stores.
Takeaway: Stand-alone or strip center spaces are gaining new appeal in a market hungry for fast, socially distanced options.
Powerful Partnerships
Kohl's and Amazon are joining forces to add grocery items to current Kohl's retail locations under the name Fresh. The grocery sections reportedly will take up about a quarter of Kohl's square footage.
Retailers such as Target and Walmart have both made big business of combining housewares, apparel, and more with grocery items, but Kohl's has a less than stellar track record with partnerships. Previous alliances with both Aldi and Weight Watchers have fizzled. Partnering with a power house like Amazon should help Kohl's actually deliver on the new partnership.
Takeaway: One-stop-shopping is more popular than ever, but make sure retailers are partnering with brands that have a history of successful execution.
High and Low Mix
Another potent partnership for 2021? Kohl's plans to launch Sephora beauty spots in 200 locations this fall, with over 800 more installations planned over the next 2 years. Sephora's in-store shops will offer high-end makeup, skincare, hair, and fragrance brands.
While Kohl's is known for affordable apparel and home accessories, this isn't the odd couple it may seem at first blush. Sephora formally had a successful in-store partnership with now defunct JC Penney. Offering luxury beauty in a more approachable store front opens up Sephora to an entirely new audience while also differentiating Kohl's from other big-box brands carrying lower-cost drugstore beauty brands.
Takeaway: Bringing a luxury partnership to an affordable brand, or vice versa, can open up opportunities to diversify and increase a brand's audience.
Kohl's is sampling from many of the latest trends in retail to try and bring new life and energy to the brand. If you're looking for retailers who are trying something new and are ready to expand in 2021, Retailsphere can help. Sign up for a free demo, and get insight on brands poised for growth in your area.