Last year's forecasts and trend reports proved no one had a crystal ball. COVID-19 knocked the wind out of plenty of healthy establishments who had big plans for the new year. While savvy business decisions and creative work-arounds have proven enough to save many brick-and-mortar businesses, some brands haven't been so lucky.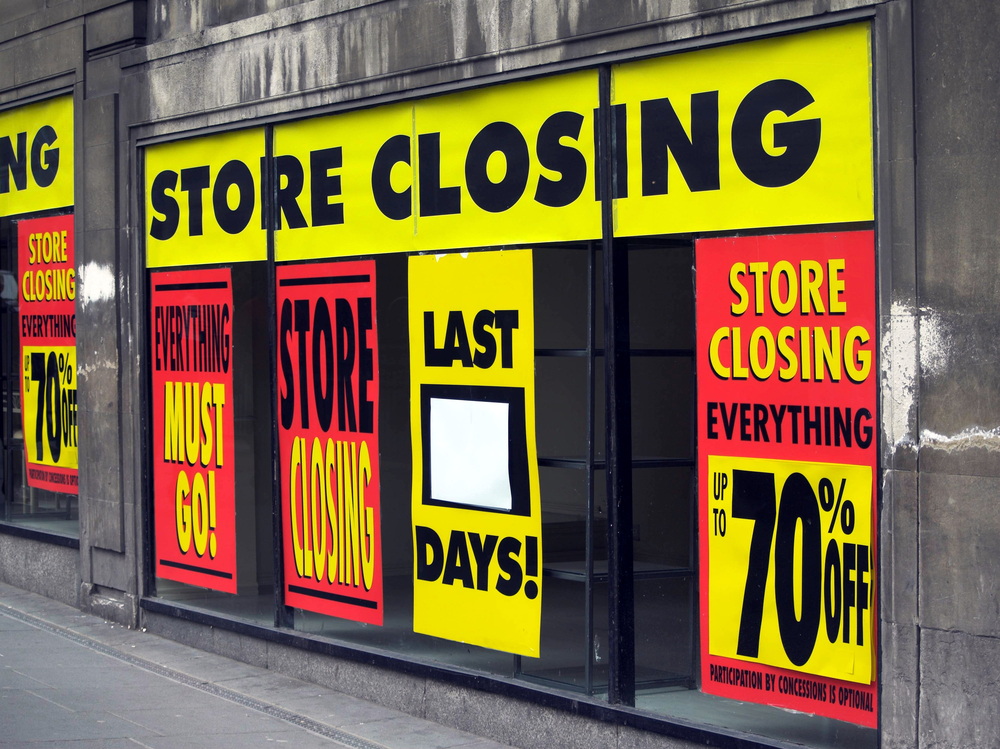 Store closures abound, and it may take several years for a return to "normal." For some businesses, that may be too late. And for landlords looking for successful tenants, there are clearly some segments you may want to avoid.
From missteps in treatment of customers and staff to poor management and brand direction, here are 3 types of retailers that took a huge hit in 2020:
Luxury Goods
With unemployment numbers floating around 18 million due to furloughs, job cuts, and people forced to quit jobs to provide child care, the country is collectively tightening its belt. Demand for luxury goods has hit a low. Customers looking for value and bargains may make luxury goods an unattractive option when looking for your next tenant.
Luxury retailer Neiman Marcus has had to file for Chapter 11, and while the high-end retailer seems to be emerging from bankruptcy, it will be a rocky road to full recovery.
Another luxury brand, Sephora, was hit hard by ill-timed store expansions, high prices, and a ding to their reputation when they let go hundreds of employees en masse on a muted conference call.
Experiential Brands
Just a year ago experiential retail was buzzing. Customers looking for novel entertainment flocked to escape rooms, axe throwing taverns, trampoline parks, and board game cafes. Not only has expendable income decreased for potential customers, but the risk of contracting an illness at one of these communal businesses has kept many at home—and it's taken some of the luster from these previously healthy tenants.
Major gym chain 24 Hour Fitness has been hit particularly hard in 2020. While gyms faced mandatory closures in many states, the brand also made some major missteps. Filing bankruptcy and closing over 100 locations, 24 Hr Fitness faced major flack when they were sued for continuing to charge their members amid the pandemic.
Department Stores
While numbers for many department stores have been down for years, taking many traditional shopping malls down with them, the pandemic has served a final blow. While many of the large spaces left by their demise have been successfully transformed into multi-use spaces by landlords, finding one large tenant to take the vacant spot may be ill advised.
Iconic retailers like Macy's and J.C. Penney have had to close many stores while sales numbers plunged over the last few months. Macy's will not host Santa at their flagship store this holiday season for the first time in 160 years, and J.C. Penney has recently put themselves into bankruptcy and up for sale.
While these retail segments may be struggling, plenty of other retailers have risen to the challenging times of 2020. If you're looking for a healthy tenant who will bring success to your vacancies, schedule your free Retailsphere demo today for the inside scoop.