Roth RE Group may have started as a brokerage, but today their business looks a lot different. They've taken 60 years of experience and built one of the premier real estate companies in the Columbus, Ohio area that now includes property development and tenant representation.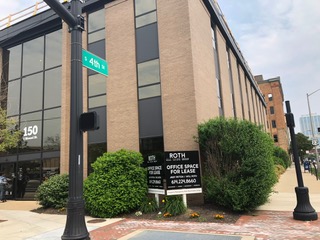 By working to keep everything in-house, they've been able to build their own portfolio while building trust with their clients. Carter Stephens, Commercial Real Estate Advisor for Roth stated, "the fact that we own 18 shopping centers eases the concerns a property owner may have because we know the challenges of being a property owner. We can sit at the same side of the table as them and understand their needs because we have the same needs."
Roth's view of Retailsphere in a flash:
Added over 100 contacts to their tenant pipeline.
Find information on local multi unit groups like Brancri Pizza and Brass Tap.
Research more than 75 national brands.
Achieve a 30% closure rate for new leases.
Lately, understanding the needs of a shopping center owner has meant understanding the impacts of the Coronavirus pandemic. While Stephens said that they haven't had too many setbacks with their own tenants, it has meant working with them, sometimes finding creative lease solutions to help keep them in their space. And when it comes to new leases, things have slowed way down, meaning their team has had to work harder to close deals.
This is where Retailsphere has been able to help their team. They knew they needed a tool that would help them builder a larger pipeline of prospects. Even though they weren't expecting immediate results, that's exactly what they've gotten.
It sounds like this is just the tip of the benefits iceberg for the Roth team. In addition to growing their prospective tenant list during the pandemic, they've also managed to streamline their operations. Using Retailsphere, they can quickly add retailer data into their company's CRM platform where they've implemented targeted leasing sequences including emails and phone calls.
What happens when they can't find the information themselves? Stephens said "[he] can submit a research request for retailer information and the Retailsphere team always gets back to [him]. It's great to have other people finding the information that we need to follow up with all of these brands."
Event during a pandemic, Roth RE Group has been able to grow their tenant options and close more leases than they thought possible. How? Retailsphere has given them access to an unprecedented amount of retailer data that they've been able to use to find better tenants and foster potential new tenant representation relationships.
Are you looking for a way to supercharge your leasing process? Let Retailsphere help you. Sign up for a no-obligation demo today.