The craft beer boom is no secret. Many brewpubs offer the perfect place to have a drink, enjoy a good meal, and—bonus—lingering is totally encouraged! Where there's craft beer, board games, corn hole, and other low-stakes group activities, a good time is sure to follow. Adding a brewpub to your retail space often means providing a home away from home for the local community.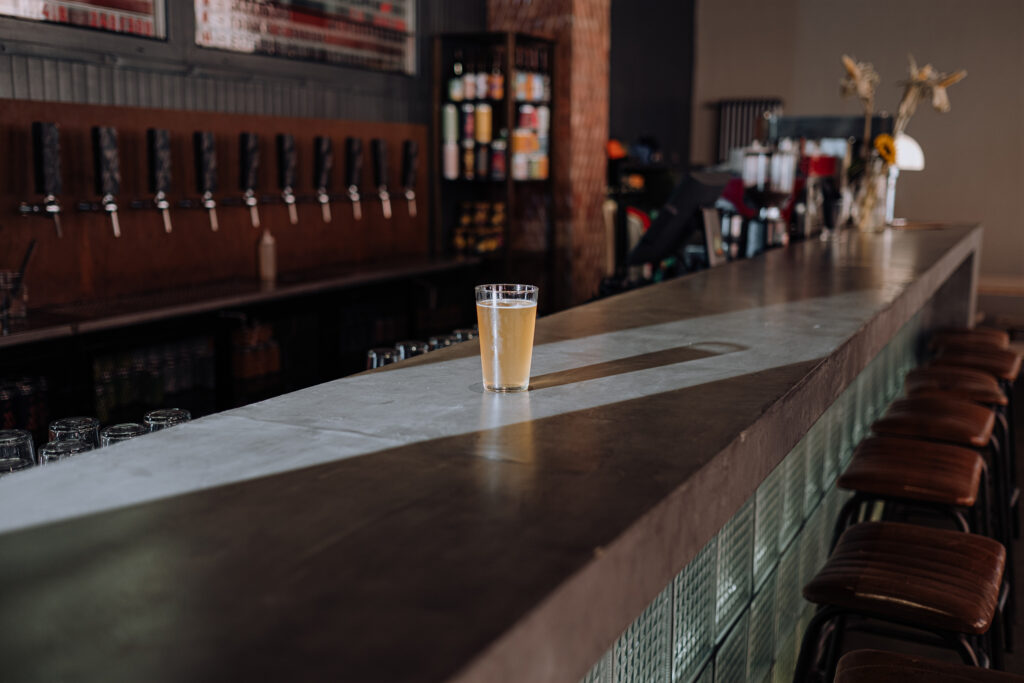 The Mid-Atlantic has ridden this boozy wave, too, producing hundreds of craft breweries, and making our choices for this list a tough job. (There are over 350 breweries in Pennsylvania alone!)
But we've persisted, and here you'll find a list of some of the most successful and unique breweries in a region steeped in a rich beer culture. Here are our top 5 brewpubs in the Mid-Atlantic:
Philadelphia, PA
Wissahickon is the overachieving brewpub of your dreams. A diverse rotation of food trucks? Check. Outdoor space? Check. Family friendly? Check (and woof, even Fido is welcome). Beer yoga? Yes, beer yoga! Check.
Winning brewpub of Philly in 2019, Wissahickon delivers all of the above, plus a nice buzz. Their 42 flavors of beer are also complimented by cider, wine, juice, and kombucha on tap.
Washington D.C.

3 Stars began with a batch of craft brew named Pandemic Porter. Not to worry, a name is just a name and they are safely spreading nothing but good vibes and good beers to D.C. residents through to-go orders, reservation visits, and their on-site outdoor space. 
3 Stars also has a unique beer membership club that keeps patrons well supplied and visiting often. Their Illuminati Reserve and Funkerdome Society specials give D.C. locals access to extremely-limited edition, experimental, and totally delicious beers.
Washington, D.C.
Bottle shops, curbside pick-up, and to-go windows are quickly becoming the norm, but Bluejacket goes the extra mile—literally. Local delivery makes it easy to grab your favorite microbrews (and wines, too).
Bluejacket takes enjoying beer to the next level. The beautiful industrial space has 3 floors—and even 3 separate temperature zones to ensure you ensure a draft in the ideal environment.
Baltimore, MD
The Brewer's Art is a classic brewpub that doesn't skimp on the flavors or the ale. The menu is full of irresistible pub grub, including the sausage plate of dreams (bratwurst and pretzel box anyone), and a weekly cookie line-up with housemade cookie milk.
The Brewer's Art gives a good excuse to come right back, with take home growlers ready to fill with the latest on-tap ale. And they partner with local chefs for pop-up specialties, so there's always something to look forward to.
Long Valley Pub & Brewery
Long Valley, New Jersey
In a state overflowing with award winning craft beer (over 100 breweries call New Jersey home), Long Valley stands out with great beer and amazing food. Housed in an old dairy house and barn, this place is just plain charming.
Perfect for a date night out or a casual lunch with friends, snag a table outdoors, in the loft, or at the bar and relax into all things cozy among the open rafters and stone walls. They claim it's the most awarded pub in NJ!
Brewpubs can be home away from home for just about everyone—even those not interested in beer! Their quirk, charm, and delicious food and beverages draw a crowd.  Retailsphere can help you find a brewpub brand to add to your lineup. Schedule your virtual demo today.