When you think of Utah, a state with some of the strictest liquor laws in the country, the thriving craft beer scene may not be the first thing to pop into your mind. But microbreweries are booming, and state leaders are championing their cause, making them an exciting choice as you're choosing retail tenants. Breweries keep jobs, tourists, and money flowing, and changes in 2019 to long-standing alcohol content laws opened the tap for even more variety.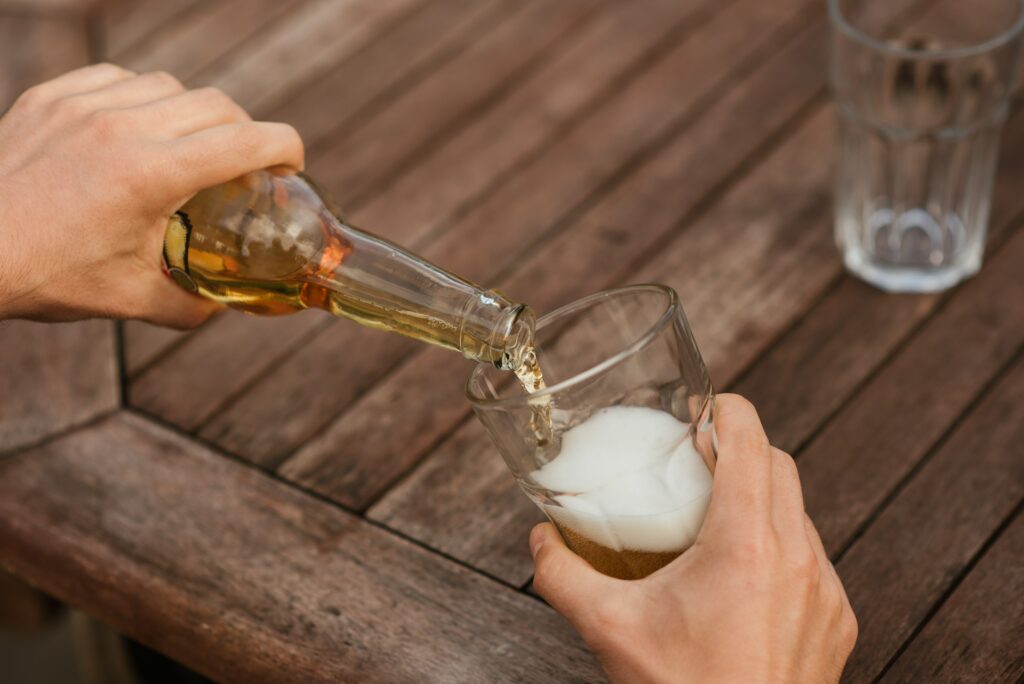 Paired with Utah's diverse and stunning natural beauty, the state is quickly becoming a must-visit location for beer enthusiasts. Devoted patrons are known to take long pilgrimages to their favorite spots' which makes brewpubs a valuable addition to any retail space. And with over 20 breweries and distilleries in Utah, beer-lovers everywhere will find a match for their tastes. We're listing our top 5 favorite brew pubs, featuring unique retail space, delicious food, and ice cold suds.
Wasatch Brewery
250 Main St, Park City, UT 84060
2110 Highland Dr, Salt Lake City, UT 84106
The classic Utah Brewery, Wasatch was the first of its kind in the state back in the 80's. Check out their locations in Park City and Sugarhouse and you'll find something for everyone. Their beautiful spaces are perfect for gatherings large and small, making this brewpub a hotspot for live events. You'll also find tasty grub from brunch to dinner, making these well-established brewpub a true destination.
Moab Brewery
686 S Main St, Moab, UT 84532
Moab Brewery is a popular and family friendly oasis in the desert of Utah. Sitting at the center of the food and drink scene in Moab, it's the perfect example of a brewpub bringing patrons from far and away to a brick and mortar. Travelers can enjoy a frosty pint after a full day of outdoor adventuring, providing reliable traffic. Their handcrafted, award-winning ale is paired with a full menu and a distillery, providing something for everyone at the table.
Strap Tank Brewery
596 S 1750 W Springville, UT 84663
3661 N Outlet Pkwy, Lehi, UT 84043
Strap Tank's gorgeous design and vintage inspired space is a draw in and of itself. Both locations feature classic motorcycles, classic pub food, and classic drafts. Strap Tank brings sophistication to the brewpub scene, and elevates the retail offerings surrounding it. Enjoy live music every week and a mountain view from their covered patio. The family friendly brewery and restaurant pairs incredible ambiance with approachable drinks you're sure to love, making Strap Tank a winner.
Red Rock Brewery
254 South 200 West Salt Lake City, UT 84101
6227 South State Murray, UT 84107
1640 W. Redstone Center Park City, UT 84098
With several locations throughout the valley, Red Rock Brewery is a hometown chain that showcases the brewpub's ability to fit in just about anywhere. Whether eating lunch downtown, or grabbing a drink in Park City, patrons will find this brewpub conveniently located next to arenas, retail shopping, a convention center, hotels and more. Elegant outdoor and indoor seating, a bottled beer shop, and a full menu make Red Rock high on the list.
Uinta Brewhouse Pub
1722 South Fremont Drive Salt Lake City, UT 84104
The only adults-only location on our list, Uinta brings a beer forward approach to the brewpub. Their tasty ales inspire a weekly rotating menu that stays fresh, while staple burgers and sandwiches are also available. The Uinta General Store also provides a draw, selling branded gear and apparel, as well as a large sampling of their adult beverages. You'll also find Uinta beer at certain grocers, spreading brand awareness, and making the pub a must visit for fans who'd like their suds straight from the tap.
As you can see, Utah is full of tasty craft beer, and it's brew boom follows in the footsteps of a nationwide trend that's diversifying retail and restaurant space. As brewpubs continue to establish themselves across the country, there's no doubt these watering holes offer an exciting and innovative opportunity for retail. Brewpubs are the perfect tenants for attracting repeat customers, as well as beer tourists. Boost your foot traffic by anchoring your retail space with a brewpub, and discover their mass appeal.
Are you looking for a new way to track down the next big brew pub? Retailsphere can help you identify and attract these types of tenants to your shopping center. Sign up for a no-obligation demo today and see how we can help!