Known as the "local [commercial real estate] experts" in Southern Maryland, Hyatt Commercial is taking the retail industry to the next level through an entrepreneurial spirit, hard-work, and a team dedicated to finding the right tenants for their clients each time.For decades, Hyatt has focused on building long term relationships, delivering the best possible service by treating their clients, partners, teammates, and collaborators with honesty, respect, and authenticity.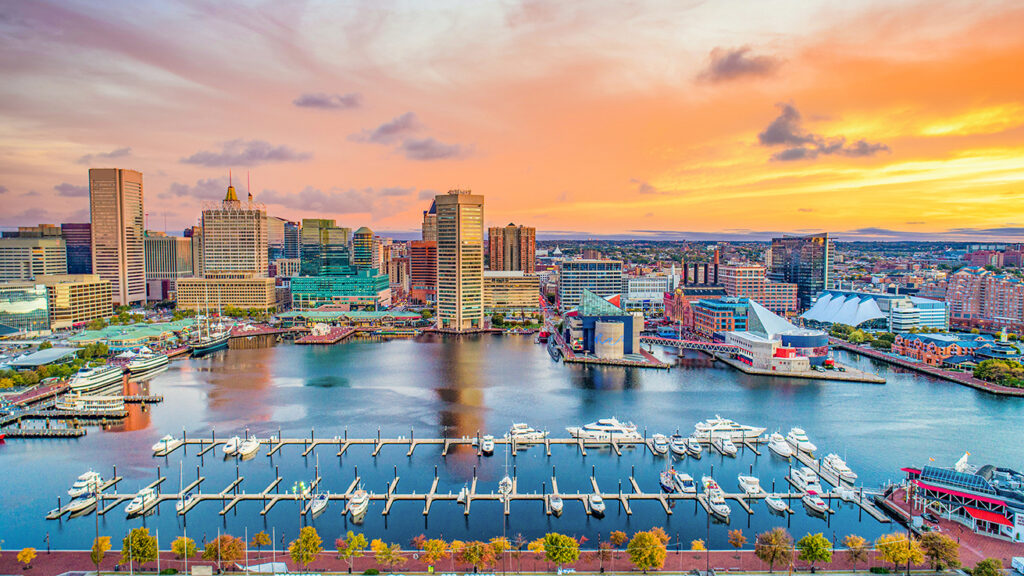 Retailsphere's impact on Hyatt:
Streamline communication with tenants
Comprehensive Retailer Data
Found specific vital retailer requirements
From the Boardroom to the Boatyard, Main Street to Market House, and the Corridor to the Shore, Hyatt Commercial connects businesses with locations, investors with investments, landlords with management solutions, and CRE professionals with the resources they need to provide the best in class services to their clients.
They currently have nine agents who are actively working with 3rd party businesses and landlords. Justin Mullen, SVP at Hyatt Commerical said, "Retail tenants are unique in that their location in most cases is their business. They need to have the exact right setting to succeed to their highest capabilities. You can't fit a square peg into a round hold so you need to know the specific requirements of a retailers business and you need to know how to cater your properties to those requirements." And this is why Hyatt began talking to Retailsphere.
But as the world knows, the retail industry had been facing difficulties even before the Coronavirus Pandemic, and more so now. Even businesses with 55+ years of experience, like Hyatt Commercial, have felt the never-ending effects.
Hyatt Commercial had to send their employees home and put most activity on hold. Nothing could have prepared them for the impact COVID-19 could have had on their business. Luckily, Hyatt had also recently signed up with Retailsphere, giving them the ability to work in new ways and continue to grow their business.
"Retailsphere has changed how we research and communicate with new tenants. We are saving time with Retailsphere and we are increasing our likelihood of success with the initial vetting by Retailsphere," Mullen said, "Retailsphere allows us to have contact info and basic info within days if not moments of identifying a target retail tenant." A timeline that is even shorter than before the pandemic.
Retailsphere is helping real estate companies like Hyatt Commercial prioritize their time and efforts and change the way they attract and place new tenants around the country. Justin let the Retailsphere team know that "reducing the time required to connect with a decision maker and being prepared with basic information, thus reducing the friction of the discussion [was their] primary goal."
In doing so, Retailsphere showed the Hyatt team exactly how to leverage the platform to get the best results. They ended up seeing the success of the platform, especially in the Retailsphere research team. The decision to use Retailsphere was an easy one, and they "determined that if the research was as good as it appeared to be then we would have an opportunity to make money to justify the cost."
As the world's largest retail database, Retailsphere's goal is to provide more comprehensive retailer data than any other platform in the Retail Industry. We give shopping center owners, landlords, commercial real estate brokers, and developers, the needed data to make strategic business decisions.
The Retailsphere team is here to help other companies like Hyatt Commercial adapt and excel in an ever changing market. We're committed to helping you get the most out of our platform. Don't just take our word for it, Hyatt is a real success story and has noted "the Retailsphere team was strong enough to gain our confidence here and we wanted to be at the forefront of this type of resource."
We want to gain your confidence as well. Sign up today for a no-obligation demo and see how easy your tenant search process can be. Research, reach out, and track prospects through tenancy with Retailsphere.